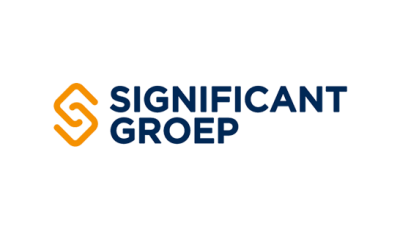 Sector

Consultancy, Data Science, Other

Required language

Dutch

Location

Utrecht
About Significant Groep
Zie jij uitdaging in de complexiteit van maatschappelijke vraagstukken? Haal je graag inzichten uit data om daarmee impact te maken? Maak dan met ons team van gemotiveerde collega's het verschil.
Wat is het effect van begeleiding van statushouders op hun kans op een baan? Welke chronische aandoeningen geven een voorspelbaar hoger risico op verzuim? Hoe herken je mensen die grote moeite hebben om een boete te betalen? Dit is een greep uit de datavraagstukken die wij beantwoorden. Zie jij jezelf hier al aan werken?
OVER ONS
SIGNIFICANT GROEP is een middelgrote informele organisatie die bestaat uit leergierige en ambitieuze professionals. Opdrachten voeren wij in teamverband uit, maar zelfstandigheid, ambitie en assertiviteit staan bij ons hoog in het vaandel. Je werkt deels op ons kantoor in Utrecht Leidsche Rijn (naast trein- en busstation en snelweg), deels thuis en deels bij opdrachtgevers. Significant Groep bestaat uit meerdere ventures die interessant zijn voor econometristen, waaronder Significant APE en Significant Insights. 
SIGNIFICANT APE is een onderzoeks- en adviesbureau. Wij werken bijvoorbeeld aan de ontwikkeling van verdeelmodellen en we doen evaluaties waarvan een effectmeting vaak een belangrijk onderdeel is. Wij maken gebruik van geavanceerde econometrische modellen en machine learning. Wij werken veel in opdracht van ministeries en gemeenten. Zie ook https://ape.significant-groep.nl/.
SIGNIFICANT INSIGHTS is een bonte club van vindingrijke informatie-entrepreneurs die verder kijken dan de data. Bij Insights blijven we net zo lang puzzelen tot we de resultaten hebben vertaald naar realistische oplossingen. Of het nu gaat om digitale strategieën, dashboards, prototypes van digitale innovaties of ingewikkelde data-analyses. Zie ook https://insights.significant-groep.nl/
Afhankelijk van je affiniteit en interesse treedt je in dienst bij één van de ventures, maar in de praktijk kun je voor beide ventures werken. Je kan dus werken op beide type opdrachten.
WAT GA JIJ DOEN?
Als econometrist doe je voornamelijk data-analyses en rapporteer je hierover. Dit doe je in een gemixt team van mensen met verschillende functies en achtergronden. De data-analyses doe je altijd samen met een andere data-analist zodat je de mogelijkheid hebt om te sparren en zo het beste uit de data en uit jezelf te halen.
KENNISMAKEN?
Wil je met jouw econometrische vaardigheden impact maken? En ben je benieuwd naar ons bedrijf? Dan maken we graag kennis met je! Je kunt contact opnemen via werkenbij@significant.nl.