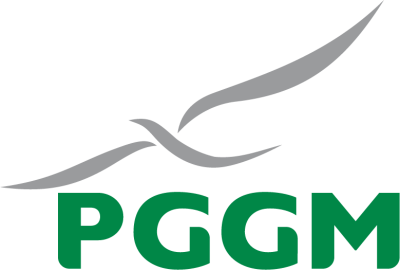 Website

Sector

Actuary, Healthcare

Required language

Dutch, English

Location

Zeist
About PGGM
De verantwoordelijkheid over 250 miljard euro en het pensioen van 4,4 miljoen pensioendeelnemers. Draag jij die met ons mee?
Wie zijn wij?
PGGM is één van de grootste pensioenuitvoeringsorganisaties en vermogensbeheerders ter wereld. Onze kernactiviteit is vermogensbeheer, pensioenbeheer en advisering. Duurzaam vermogensbeheer waarmee we bouwen aan een financieel gezonde toekomst van ruim 4,4 miljoen pensioendeelnemers. Met een beheerd vermogen van € 250 miljard zijn we een van 's werelds grootse vermogensbeheerders. Best interessant om eens bij ons binnen te kijken toch? 
Wij nemen onze verantwoordelijkheid voor de langere termijn. Hierbij geloven wij in de sturende kracht van geld. Dit doen wij door de 250 miljard euro die wij voor onze klanten beheren meer en meer verantwoord te beleggen. Wij laten daarmee zien dat financieel en maatschappelijk rendement samengaan. Wij zien pensioen niet los van andere aspecten in het leven die ook belangrijk zijn voor pensioendeelnemers: zorg, wonen en werk. Samen met pensioen bepalen die de kwaliteit van de oude dag. PGGM'ers zetten hun kennis en vakmanschap in om mensen te helpen bij het realiseren van een waardevolle toekomst. Dat doen wij allereerst door te werken aan een goed pensioen met excellente pensioenuitvoering. En dat doen wij door oog te hebben voor een duurzame samenleving en bijdragen te leveren aan maatschappelijke vraagstukken. Met onze klanten en partners streven wij zo naar een toekomstbestendige invulling van de oudedagsvoorziening: voor een waardevolle toekomst.
Werken bij PGGM
Werken bij PGGM betekent werken bij een uiterst professionele en toonaangevende organisatie. Een hoog ambitieniveau en een grote innovatiekracht zijn kenmerkend. Wij staan niet stil en zoeken voortdurend naar mogelijkheden om te voorzien in de behoeften in onze sector. Je wordt gestimuleerd  om initiatief te nemen en krijgt veel vrijheid om PGGM te ontdekken.
What's in it for you?
Wij zijn doorlopend op zoek naar ambitieuze en enthousiaste studenten. Voor academisch (afgestudeerde) toptalenten bieden we zowel corporate, investment als quant traineeships, leerzame afstudeer- en meewerkstages en uitdagende startersfuncties. Dus heb je interesse kijk dan op onze website: www.pggm.nl/werken-bij of neem contact op met: Inez Crolla - Campus Recruiter via meryem.el.ajjouri@pggm.nl  of 06-83240801.