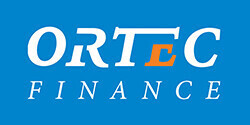 About Ortec Finance
 Wil jij werken met slimme, behulpzame en gedreven collega's? Wil jij een inhoudelijke uitdaging en heel veel leren? Dan is Ortec Finance jouw plek!
Werken bij Ortec Finance betekent werken in een organisatie waar lange termijn (klant)relaties centraal staan. Een omgeving waarin collega's bereid zijn elkaar én klanten te helpen. We bieden jou een organisatiecultuur waarin jij je kan ontwikkelen en het beste uit jezelf kan halen. De cultuur is namelijk informeel, plat en vriendelijk. Maar ook innovatief: hoe kunnen we gezamenlijk het werk van onze klanten – maar ook ons eigen werk – beter, efficiënter én makkelijker maken? Goede ideeën zijn altijd welkom. We geven je alle ruimte om je talenten te ontwikkelen en juichen ondernemerschap toe.
Ortec Finance is de toonaangevende leverancier van technologie en oplossingen voor risico- en rendementsmanagement. Het is ons doel om mensen in staat te stellen de complexiteit van investeringsbeslissingen te managen. We doen dit door toonaangevende technologieën en oplossingen voor investeringsbeslissingen te leveren aan financiële instellingen over de hele wereld. Ook gemeenten en belastingsamenwerkingen behoren tot onze klantenkring. Onze kracht ligt in een effectieve combinatie van geavanceerde modellen, innovatieve technologie en diepgaande marktkennis.
Ons hoofdkantoor is gevestigd in Rotterdam. Verder hebben we ook kantoren in Amsterdam, Londen, Toronto, Zürich en Melbourne. 
20+ landen vertegenwoordigd
500+ klanten
96% retentiegraad
3 biljoen euro aan beheerd vermogen van onze klanten
Tijdens je studie:
Je kan bij Ortec Finance tijdens je studie ervaring opdoen als student assistent. Dat kan al vanaf 1 dag in de week. Daarnaast kan je bij ons afstuderen. Ook bieden we je de mogelijkheid om beiden tegelijkertijd te doen!
Na je studie:
Ortec Finance is altijd op zoek naar slimme, gedreven collega's met goede ideeën. De meeste mensen werken bij ons als software developer, informatieanalist, business analist, quantitative financial analist en consultant. Maar neem vooral contact met ons op om samen te onderzoeken wat bij jou past. Waar jouw talenten goed tot zijn recht komen en jij je kan ontwikkelen.
Hoe neem ik contact op?
Indien je geïnteresseerd bent in welke mogelijkheden Ortec Finance jou te bieden heeft tijdens of na je studie, neem dan contact met ons op via telefoonnummer 010 – 700 -50 00 of per e-mail recruitment@ortec-finance.com
Op onze vacaturepagina https://www.ortecfinance.com/vacancies vind je alle actuele vacatures en scriptieonderwerpen. Spreekt een vacature of afstudeeronderwerp je aan, dan nodigen wij je graag uit om te solliciteren via de sollicitatie button. Wij zullen zo spoedig mogelijk contact met je opnemen.
We hopen je snel te ontmoeten