Website

Sector

Actuary, Consultancy, IT, Banking, Data Science, Financial Risk Management, Asset Management

Required language

English

Location

Utrecht
About Mploy Associates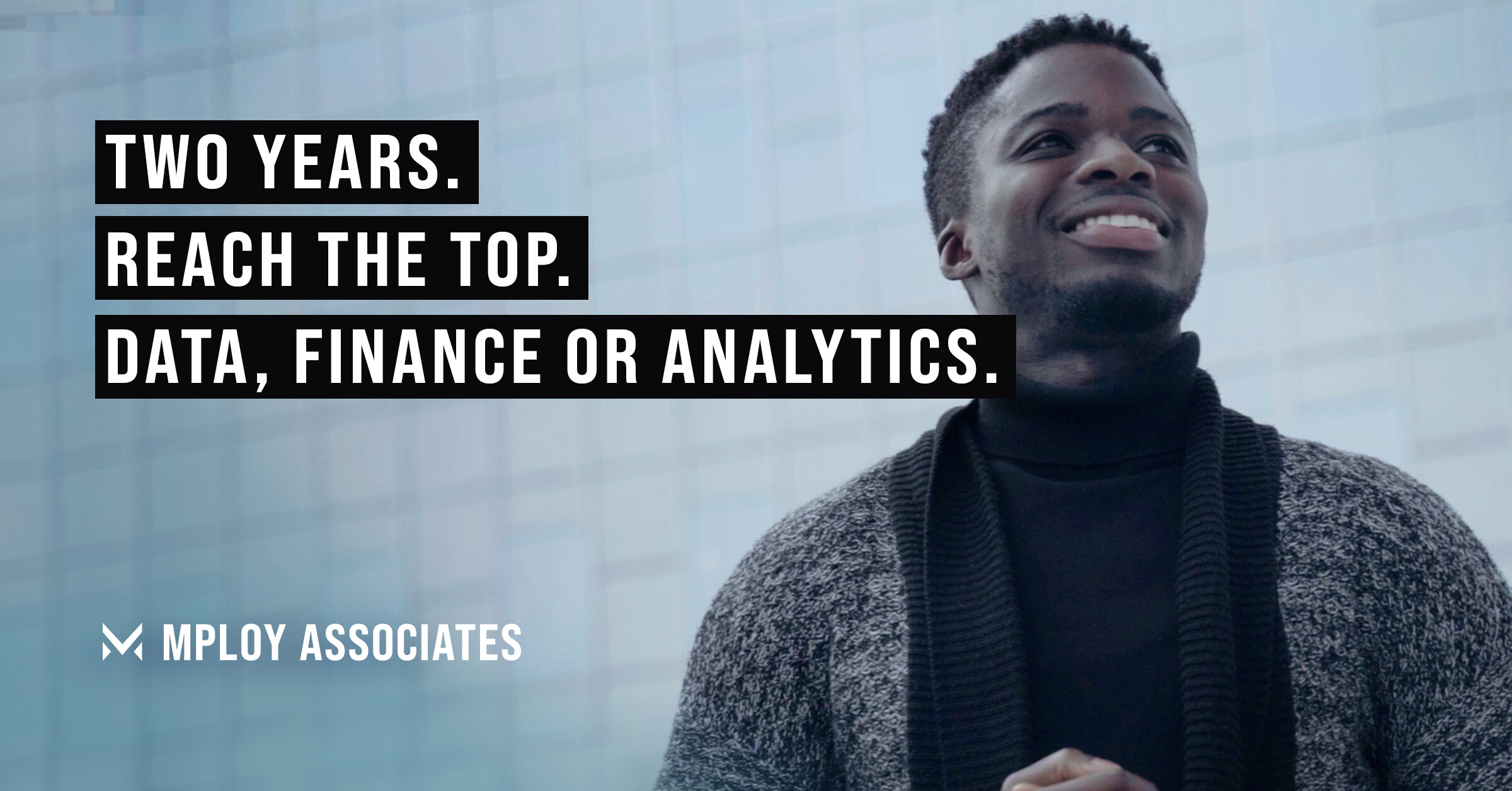 Let's talk talent
You have talent. Ready to make impact. We know. We also know that making impact starts with that first contact between likeminded people who have the same drive to shape their future. We see you, with your skills, personality and dreams. Now let's take it to even greater heights by means of one of our talent programs for master's and PhD graduates.
We are Mploy Associates, a talent focused consultancy firm ready to make not only our clients' teams successful but also you. Your talent, our focus.
More specifically?
We are a consultancy firm specialized in the areas of data, finance, analytics and IT and work on a variety of projects like investment analyses, data engineering, quant modelling and much more. Our clients are banks, insurance companies, asset managers and we are still expanding.
We help our clients build successful teams by providing the right skills, talents and know-how at the right place and time and develop ourselves continuously to stay successful. We believe that investing in talent through proven methods always pays out. Today we are proud to say that we are an international driven company with more than 100 people and many top-tier clients who share the same vision.
How do you fit into this vision?
You will work as an entry-level consultant for one of our clients with a special focus on your own development through one of our Talent Programs. Our Talent Programs are designed to accelerate your career from entry level to medior+ level within 24 months. By means of certified training courses, coaching and intervision sessions our employees follow an above average steep career curve. Successful graduation in our Talent Programs usually results in a permanent medior+ or senior position at one of our clients or where it becomes your responsibility to keep the team successful.
Let's connect.
For more information about our different positions and Talent Programs you can visit our website www.mployassociates.com. You can contact us from the moment you start your master's so we can help you prepare for your dream career. Follow us, email us or give us a call, it doesn't matter. We will be in touch.