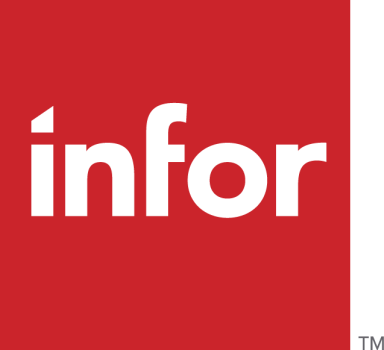 Sector

IT, Data Science

Required language

Dutch, English

Location

Barneveld
About Infor
Infor builds business software for specific industries in the cloud. With 18,000 employees, more than 68,000 customers in 170 countries rely on Infor applications and services to help overcome market disruptions and achieve business-wide digital transformation. Infor builds complete industry suites in the cloud and deploys software that puts the user experience first, leverages data science, and integrates easily with existing systems.
Infor is a dynamic, team-driven place to work, where solving business problems for customers is our top priority.
Challenging
We offer a challenging, performance-driven environment where results are recognized and rewarded.
World-class
We offer world-class solutions and professional services.
Customer-focused
We help our customers solve their most critical business challenges.
Growth
We are profitable and growing rapidly around the world.
Compensation and Benefits
We are committed to actively seeking the best and brightest talent.
Infor employees have:
A sense of urgency - Conduct your work with intensity and speed. Huddle fast. Make fact-based decisions. Use good judgment. Keeping the initiatives moving. Repeat.
A passion for customer success – Be responsive. Follow through on promises. Reject mediocrity. Be obsessive about doing better. Be accessible and communicate proactively. Be selfless. Work as One Infor.
A thirst for innovation – Be curious. Be a change agent. Some ideas will prove out, and other will not. Fail fast. Iterate. Stay ahead of technology.
A focus on results - Never ignore results and facts. Learn and adjust. Focus on quality in all that you do. Do more of what works; less of what is not working. Invest your time in value creation. Act like an owner with an adaptive, entrepreneurial spirit.
A sense of community - Show compassion and caring for others. Be socially responsible. Be inclusive.