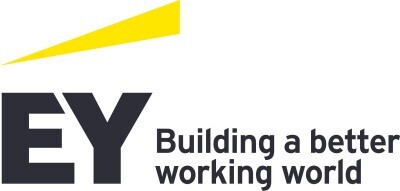 Website

Sector

Consultancy, Data Science, Financial Risk Management, Strategy Consultancy

Required language

Dutch, English

Location

Amstelveen, Rotterdam, Utrecht , Eindhoven
About Ernst & Young
EY Consultancy
EY Consultancy  is onze snelst groeiende afdeling binnen EY. Met 20k professionals wereldwijd werken we samen met inspirerende klanten aan strategische veranderingen en nieuwe innovatieve manieren van denken. We helpen onze klanten met het oplossen van (sector) specifieke vraagstukken, het benutten van groeikansen en helpen het bedrijf te beschermen tegen risico's. Dit doen we op het gebied van Data Analytics, Technology, Cyber Security, Supply Chain & Operations, Risk Management, Finance, Life Science & Healthcare en Strategy.
Wat is ons bedrijfsstrategie?
De kennis van onze mensen is de kracht van onze organisatie. Onderdeel van onze strategie is het creëren van Highest Performing Teams (HPT) waarbij het gaat om de beste prestaties van een team als geheel. We geloven in de kracht van een team met verschillende achtergronden en talenten. Om de hoogste kwaliteit in de dienstverlening te bereiken, zoeken we bij de samenstelling van teams naar de optimale mix van meningen, ervaringen en achtergronden
EY Innovatie
Binnen EY vinden we het heel belangrijk dat we als wereldwijde organsatie bijdragen aan verantwoord en duurzaam ondernemen. Wij zien het als onze taak om zowel voor onze klanten als voor ons zelf innovatief bezig te zijn. Wij zijn elke dag bezig met innovatieve vraagstukken voor onze klanten.
We hebben een Wavespace waarin we onze klanten verder helpen door digitale sessies.
Daarnaast hebben wij ons eigen ecosystem van start-ups waar jij als EY consultant advies aan kunt geven.
Intern hebben onze medewerkers ook de mogelijkheid om innovatief bezig te zijn d.m.v. ons interne innovatieprogramma. Elk jaar doen er zo'n 100 collega's mee aan het programma om EY te innoveren.
Zelf ervaren hoe het leven eruit ziet als consultant bij EY?
Een (scriptie)stage of werkstudentschap bij EY consultancy geeft jou op zowel professioneel vlak als sociaal vlak alle inzichten. Ook kun je natuurlijk solliciteren voor een leuke startersfunctie.
Stein Hoek, FSO Cybersecurity Adviseur - ''Ik ben gestart als scriptant en ben nu werkzaam als adviseur binnen het Cybersecurity team. De overgang van scriptant naar adviseur ging bij mij soepel omdat ik het team en de organisatie al kende. Daarnaast had ik een aardig netwerk opgebouwd die ik nu in mijn dagelijkse werk benut. Het leuke aan dit team is dat je de kans krijgt aan veel verschillende opdrachten te werken, waardoor je snel ontdekt wat je leuk vindt en bekend raakt met alle facetten van cybersecurity. Daarnaast krijg je als beginner veel mogelijkheden in training en ontwikkeling waardoor je veel leert in een korte tijd."
Solange van Heemstra
Campus Recruiter Advisory
Email: solange.van.heemstra@nl.ey.com
Kom kennismaken met EY tijdens de sneakerborrels op vrijdag 4 oktober, 29 november, 6 maart of 5 juni. We ontmoeten je graag in Eindhoven, Rotterdam, Utrecht of Amsterdam!
Aanmelden kan via: www.ey.nl/sneakerborrel