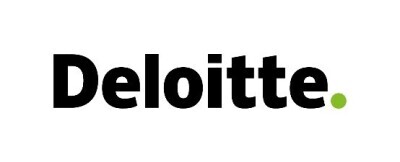 Company

Type

Vacancy

Location

Amsterdam

Sector

Consultancy, Other

Required language

Dutch, English

Website
Description
Je helpt en stimuleert overheidsinstellingen en organisaties om algoritmes en AI systemen op een verantwoorde manier te gebruiken. Bij Deloitte.
What impact will you make?
Algoritmes en AI systemen zijn een efficiënte en effectieve manier om onderbouwde en data gedreven beslissingen te nemen door publieke instellingen en bedrijven. Als consultant in het Trustworthy AI team heb je een positieve bijdrage op onze klanten en de maatschappij door methodes en raamwerken te ontwikkelen om algoritmes en AI systemen op een ethisch verantwoorde manier te gebruiken. Om zo de basis te leggen voor verantwoord gebruik van algoritmes en AI systemen bij onze klanten en de maatschappij als geheel. Binnen ons team werk je voornamelijk voor klanten binnen de publieke sector, maar we helpen ook klanten in andere sectoren.
How do you do this?
Methodologieën en kaders ontwikkelen om onze klanten te helpen algoritmes en AI systemen op een ethisch verantwoorde manier te gebruiken;
Beoordelen of algoritmes accuraat, transparant, uitlegbaar en vrij van vooringenomenheid zijn;
Interpreteren en implementeren van bestaande kaders zoals het IAMA en de aankomende Europese AI-verordening voor onze klanten;
Verantwoordelijkheid en initiatief nemen om presentatiemateriaal te leveren en inzichten en aanbevelingen over te brengen aan de klant;
Samenwerken met cliënten en collega's van diverse Deloitte teams om de beste oplossing voor elke cliënt te leveren.
What's in it for you?
Je deelt bij ons mee in de winst. Boven op een vast salaris.
Altijd blijven groeien. Met ons development program.
Vergoeding om je thuiswerkplek op een Ergonomisch verantwoorde manier in te richten én een internetvergoeding.
Parttime (32 uur) of fulltime (40 uur) werken.
Be the true you
Natuurlijk bekijk je zaken vanuit andere invalshoeken en wil je elke dag beter worden dan je gisteren al was. Bovenal durf je jezelf te zijn. De ware jij. Met je eigen sterke punten, blik op de wereld en persoonlijkheid. Verder heb jij als Consultant Trustworthy AI:
een afgeronde Masterdiploma aan een Nederlandse universiteit. Dit diploma moet in een exacte of  echnische richting zijn, bij voorkeur in Artificial Intelligence, Data Science, Econometrie, (Toegepaste) Wiskunde, Business Analytics, Computer Science of een vergelijkbare richting;
uitstekende communicatieve vaardigheden in het Engels en Nederlands, zowel mondeling als schriftelijk;
affiniteit met kwantitatieve modellering en/of programmeren, en uitstekende analytische vaardigheden;
een professionele houding naar het team en onze klanten. Je hebt een hoog verantwoordelijkheidsgevoel, hebt persoonlijke ontwikkeling hoog in het vaandel staan en bent ambitieus. Ook ben je in staat zelfstandig en onder druk te presteren;
goede communicatieve vaardigheden en ben je een teamspeler.
(W)here
Jouw expertise deel je met zo'n 145 andere collega's in het Responsible Data & Analytics team dat onderdeel is van Deloitte Risk Advisory. Ons team ondersteunt onze klanten bij het transformeren van hun risico's, door innovatief te denken en inzichten en vooruitzichten te halen uit data en technologie. Wij helpen organisaties met het transformeren naar een op inzicht gedreven organisatie die snel in kan spelen op ontwikkelingen.
Binnen deze afdeling vinden we het belangrijk om jezelf continu te ontwikkelen. Daarom hechten we veel waarde aan innovatie en persoonlijke ontwikkeling.
Bij Deloitte werken we hybride. We combineren werken vanuit huis, bij de klant en op kantoor zo optimaal mogelijk.
Connect your future to Deloitte
We zijn benieuwd naar wie jij bent. Waarin jij verschilt van anderen. Bij Deloitte geloven we dat onze onderlinge verschillen bijdragen aan het beste resultaat voor onze klanten. Stel je aan ons voor en solliciteer op deze vacature.
Twijfel je of deze vacature bij je past? Neem contact op met onderstaande recruiter.
Maud van Buren: mavanburen@deloitte.nl
Sollicitatieproces
Wij zijn op zoek naar gedreven professionals, met passie voor hun vak en ambitie om zichzelf te blijven ontwikkelen. Middels onderstaande stappen proberen we zo veel mogelijk over jou en je kennis en kunde te weten te komen. De recruiter begeleidt je door dit traject.
Voor meer informatie, zie hier.