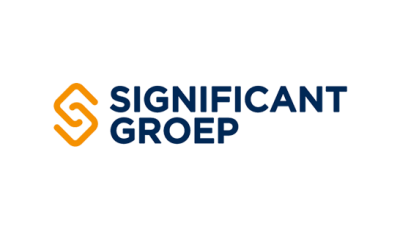 Company

Type

Vacancy

Location

Utrecht

Sector

Consultancy, Data Science, Other

Required language

Dutch
Description
Wat is het effect van begeleiding van statushouders op hun kans op een baan? Hoe herken je mensen die grote moeite hebben om een boete te betalen? Wat is het effect van overheidsbeleid op dakloosheid van jongeren? Dit is een greep uit de datavraagstukken die wij beantwoorden. Zie jij jezelf hier al aan werken? 
Zie jij uitdaging in de complexiteit van maatschappelijke vraagstukken? Haal je graag inzichten uit data om daarmee impact te maken? Maak dan met ons het verschil. 
Wij zijn op zoek naar een enthousiaste collega met minimaal drie jaar werkervaring als econometrist/ data-analist.  
Over ons
Significant APE is een onderzoeks- en adviesbureau dat bestaat uit leergierige en ambitieuze professionals. Opdrachten voeren wij in teamverband uit, maar zelfstandigheid, ambitie en assertiviteit staan bij ons hoog in het vaandel. Wij werken bijvoorbeeld aan de ontwikkeling van verdeelmodellen en we doen evaluaties waarvan een effectmeting vaak een belangrijk onderdeel is. Wij maken gebruik van geavanceerde econometrische modellen en machine learning. Wij werken veel aan maatschappelijke vraagstukken in opdracht van ministeries en gemeenten.
Wat ga je doen?
Met jouw kennis en ervaring als econometrist/ data-analist weet je op een creatieve en innovatieve wijze tot verdiepende, nieuwe inzichten te komen voor onze opdrachtgevers. Je neemt de leiding in uiteenlopende data-analyses voor ministeries, uitvoeringsorganisaties, gemeenten en samenwerkingsverbanden. Hiermee vergroot je tegelijk jouw inhoudelijke kennis over data-analyse en de publieke sector.  Je werkt mee aan projecten en fungeert gezien je ervaring regelmatig als projectleider. Je overziet, stuurt aan, verbindt en neemt eindverantwoordelijkheid. Dit doe je in een gemixt team van mensen met verschillende functies en achtergronden. De data-analyses doe je altijd samen met een andere (junior) econometrist of data-analist zodat je de mogelijkheid hebt om te sparren en bijdraagt aan de ontwikkeling van collega's. Je werkt altijd aan meerdere projecten parallel naast elkaar en in teamverband.  
Daarnaast houdt je relevante ontwikkelingen in jouw werkveld in de gaten en heb je een actieve rol in het acquireren van nieuwe opdrachten en zet daar je netwerk voor in. 
Voorbeelden van projecten waaraan je kunt meewerken zijn: 
Het ontwikkelen van een simulatiemodel beschermd wonen dat het aantal cliënten per jaar voorspelt in verschillende scenario's.  
Het onderzoeken van belemmeringen van bijstandsgerechtigden bij het delen van woonruimte. Als econometrist onderzoek je in dit geval het effect van de kostendelersnorm op dakloosheid van jongeren.  
Doorontwikkeling van het risicovereveningsmodel. Met het risicovereveningsmodel worden de verwachte kosten van verzekerden zo goed mogelijk ingeschat.
Wat breng je mee?
Academisch werk en denkniveau;  
Affiniteit met maatschappelijke vraagstukken en de publieke sector; 
Minimaal 3 jaar relevante werkervaring als data-analist en (bij voorkeur) projectmanager; 
Scherp en analytisch en je wordt graag uitgedaagd door complexe vraagstukken; 
Je werkt graag in teamverband en krijgt energie van leidinggeven aan collega's.  
Wat bieden wij je?
Werken aan projecten die er echt toe doen en daarmee bijdragen maatschappelijke uitdagingen; 
Een professionele en dynamische werkomgeving met bijna honderd professionals die je met raad en daad bijstaan; 
Ruimte en ondersteuning om je te blijven ontwikkelen en bij te dragen aan de ontwikkeling van collega's;  
Mensgerichte en warme organisatie waarin we naar elkaar omkijken; 
Uitstekende arbeidsvoorwaarden, zoals een mobiliteitsbudget of een leaseauto, een jaarlijks opleidingsbudget en dertig vakantiedagen; 
Diverse door collega's georganiseerde activiteiten.  
Sollicitatieprocedure
Wij willen dat je direct een goede indruk krijgt van de werksfeer en het werk dat je gaat doen, daarom voer je het eerste en tweede sollicitatiegesprek met je eventuele toekomstige collega's. Het eerste gesprek is vooral om wederzijds te inventariseren of er een klik en passende motivatie is. Vervolgens vragen wij je een schriftelijke opdracht te doen, passend bij de functie. De uitkomst hiervan bespreken wij dan in het tweede gesprek en gaan dan dieper in op jouw ervaring en ambities voor de toekomst. 
Zijn wij allebei na dit tweede gesprek enthousiast, dan volgt een screening bij een extern bureau. Bij dit assessment worden jouw drijfveren in kaart gebracht, hoe jij het best kan functioneren én of de functie van junior econometrist bij jou past. Ga je bij ons starten dan vormt het rapport van deze screening de basis voor jou én ons voor je ontwikkeling bij Significant APE. 
Solliciteren? 
Wil je met jouw kwantitatieve vaardigheden impact maken? En ben je benieuwd naar ons bedrijf? Dan maken wij graag kennis met je! 
Wil je meer informatie? Neem dan contact op Maartje Gielen
Geen sluitingstermijn 
Omdat wij het belangrijk vinden de juiste kandidaat voor deze functie te vinden, hanteren wij geen sluitingstermijn. Zolang wij nog op zoek zijn naar collega's, blijft deze vacature online staan. Wil je solliciteren op deze functie? Dan ontvangen wij graag je cv en motivatiebrief op werkenbij@significant.nl. Dit e-mailadres kun je ook gebruiken voor vragen over de sollicitatieprocedure.