Company

Type

Traineeship

Location

Amsterdam

Sector

Consultancy, Data Science

Required language

Dutch
Description
Tijdens de Automotive Masterclass word je in vier weken on-site klaargestoomd om aan de slag te gaan als consultant in de Automotive branche. Jij gaat Automotives helpen te digitaliseren en in te spelen op de nieuwste ontwikkelingen in de leasingmarkt. Je bouwt een sterke basis door configuratie en implementatie van Miles bij toonaangevende klanten. Dit allemaal met jouw mede-trainees, onder begeleiding van professionals in een betaald traineeship.
Over het Automotive Traineeship
Klaar voor de (kick)start? Het Automotive Traineeship rond je af in 7 maanden en bestaat uit twee onderdelen.
Masterclass (4 weken) 
Via workshops en trainingen bereiden we je voor op je carrière als Consultant. Je doet inhoudelijke kennis op over het softwarepakket Miles dat gebruikt wordt bij diverse leasemaatschappijen. Verder krijg je inhoudelijke trainingen over Agile werken en de producten en processen binnen de leasemarkt. Tot slot train je jouw consultancy skills en werk je in teamverband aan uitdagende praktijkcases. De Masterclass rond je af met een aantal relevante certificaten in jouw kofferbak.
Het Consultancy Development Program (6 maanden) 
Gefeliciteerd! Je eerste promotie is binnen. Na vier weken Masterclass mag jij jezelf officieel Associate Business Consultant noemen en begin je aan het Consultancy Development Program. Tijdens deze fase ga je zelfstandig of in teamverband aan de slag bij één van onze opdrachtgevers. Naast je opdracht blijf je trainingen volgen, zowel hard- als soft skills, en werk je onder interne begeleiding aan je persoonlijke ontwikkeling als ITDS consultant.
Werken bij ITDS
Natuurlijk, we werken keihard. Maar hebben ook plezier. We borrelen niet alleen met elkaar, maar we sporten ook samen. We hockeyen, lopen halve marathons en we organiseren jaarlijks een skitrip. En vanuit ons sporthart zijn we sponsor van de Johan Cruyff Foundation. Een beetje de sfeer te proeven van onze activiteiten? Neem een kijkje op onze werken bij pagina.
Dit kun je van ons verwachten
Brutosalaris van € 2860 inclusief vakantiegeld
25 vakantiedagen
Optie om 5 extra vakantiedagen bij te kopen
Soepele werktijden
Deelname premievrij pensioenplan
Laptop van de zaak
Mobiele telefoon vergoeding
Flexibel mobiliteitsbeleid met een budget van € 400
Gezellige borrels en uitjes
People Manager
Gezonde lunch
Sportactiviteiten
COLLEGA'S VERTELLEN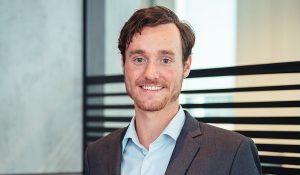 BUSINESS CONSULTANT
Ruud Simons
"Na een leerzame trainingsperiode begon ik als consultant bij een van de grootste leasingmaatschappijen in Europa. Ik help de klant door te schakelen tussen business en IT, waarbij ik het softwareprogramma Miles optimaliseer naar hun wens en ondersteun bij de dagelijkse werkzaamheden. Na iets meer dan een half jaar kreeg ik de kans om mee te werken aan een nieuw project bij een grote leasemaatschappij. We zijn bezig met het innoveren van de klantreis dat in maar liefst vijf landen wordt uitgerold. Een heel gaaf project!"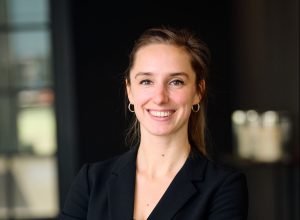 MANAGEMENT CONSULTANT
Maud Smits
"Nadat ik mijn Miles- en leasingtrainingen afrondde, ben ik aan de slag gegaan als consultant voor een internationale leasemaatschappij. Met een toegewijd team van Sofico ondersteunen we deze klant met het automatiseren en optimaliseren van de leasingbusiness aan de hand van het softwareprogramma Miles. Ik onderhoud intensief klantcontact door aan te sluiten bij de planning- en voortgangssessies, mee te denken over oplossingsrichtingen voor verschillende vraagstukken, en hier ook daadwerkelijk de oplevering voor te doen. Inmiddels ben ik gepromoveerd tot Lead Consultant op een ander project dat speelt bij deze klant. Ik krijg hier echt de ruimte om verder te groeien en ontwikkelen."
Dit breng je mee als Automotive Trainee
Een hbo- of wo-diploma
0 – 2 jaar werkervaring
Een sterk analytisch vermogen en uitstekende communicatieve vaardigheden
Een flinke dosis ambitie en leergierigheid
Affiniteit met IT, de financiële- en automotive sector
Dit zijn wij
Bij ITDS werk je aan projecten waarmee je grote merken in de financiële dienstverlening écht verder helpt. Die nog nooit eerder gedaan zijn – of niet op onze manier. We zitten bovenop de nieuwste ontwikkelingen en technologie. En zetten deze in om het nóg slimmer en sneller aan te pakken. Wij bieden je permanent relevante opleidingen en stimuleren je om steeds weer uit je comfort zone te stappen. Pak alle ruimte die je nodig hebt. Want jouw ideeën brengen ITDS verder.
We leren je graag kennen
Het Automotive Traineeship start in 2023. Heb je vragen? Je kan direct contact opnemen met Campus Recruiter Fleur via +316 29 09 32 15, of stuur een mail naar onze recruiter Fleur via f.geelen@itds.nl. Je kan ook contact opnemen via het contactformulier hiernaast. Solliciteren? Je bent van harte welkom!
Zie hier voor meer informatie