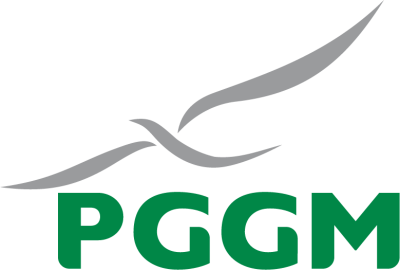 Company

Type

Traineeship

Location

Zeist

Sector

Actuary, Healthcare

Required language

Dutch, English

Website
Description
Jouw rol
PGGM is voortdurend op zoek naar nieuw talent voor de verschillende werkgebieden waar wij als maatschappelijk bewuste pensioenuitvoeringsorganisatie actief in zijn. Daarbij kijken we niet naar hoe je eruit ziet of waar je vandaan komt, maar puur naar je competenties en ontwikkelingspotentieel. Je kunt aan de slag zoals jij dat wil: als trainee – met keuze uit verschillende traineeships –, of als juniormedewerker die zich wil specialiseren. Tijdens de PGGM Business Course op 9 en 10 maart maken we graag kennis met jou en vertellen we je alles over de mogelijkheden binnen onze organisatie. Gaan onze harten sneller kloppen voor elkaar? Dan bieden we je graag een mooie plek aan in ons bedrijf. Je kunt aan de slag wanneer het jou het beste uitkomt. 
Dit ga je doen bij PGGM:
· Meedenken over, en meewerken aan, de toekomst van het Nederlandse pensioenstelsel
· Meehelpen aan het duurzaam investeren van 220 miljard euro aan pensioengelden
· Positief bijdragen aan de samenleving
· Jezelf verder ontwikkelen
· Samenwerken met fijne, betrokken collega's
Jouw afdeling binnen PGGM
PGGM is één van de grootste vermogensbeheerders en pensioenuitvoeringsorganisaties ter wereld. Via verschillende pensioenfondsen beheren we de pensioenen van ruim 4,4 miljoen pensioendeelnemers in Nederland. Onze missie is: mensen helpen bij het realiseren van een waardevolle toekomst. Dat is niet denkbaar zonder respect voor mens, milieu en maatschappij. Op welke afdeling je ook gaat starten en in welke rol dan ook, duurzaamheid loopt als een rode draad door al jouw werkzaamheden. En omdat het pensioenlandschap volop in beweging is, kunnen we nu al beloven dat het super interessant wordt. Je komt terecht in een stimulerende omgeving waarin jouw ontwikkeling centraal staat!
Verder maak je tijdens de business course in een hoog tempo kennis met PGGM. Je leert meer over onze organisatie, onze uitdagingen en de mogelijke kansen voor net-afgestudeerden. Ook ga je aan de slag met uitdagende casussen en een business game om jouw skills naar een hoger niveau te brengen. Tijdens de borrels en het diner leer je ook andere (jong) PGGM'ers kennen. Zo krijg jij een compleet beeld van onze organisatie. 
Jouw achtergrond
De PGGM Business Course is een echte aanrader als je met je wo-master bezig bent of in de eindfase van je bachelor zit. Misschien heb je al affiniteit met financiële markten, duurzaamheid, beleggen en pensioenen, of wil je hier juist graag meer over weten. Ook ben je wellicht benieuwd of jij wel de juiste persoon bent om een duurzame toekomst te realiseren bij één van de grootste pensioenuitvoeringsorganisaties en vermogensbeheerders ter wereld. Wat jouw situatie ook is, je kunt binnen PGGM met diverse studie-achtergronden een heleboel kanten op.
Ben je een ambitieuze doorzetter die graag wordt uitgedaagd? Die naast studeren ook een brede ontwikkeling doormaakt (bijvoorbeeld door nevenactiviteiten, stages of topsport)? Wij zijn op zoek naar betrokken en ambitieuze toptalenten die samen met ons het verschil willen maken. Wil je eerst meer weten voordat je je aanmeldt? Mail, bel of whatsapp met Meryem el Ajjouri, Campus Recruiter – meryem.el.ajjouri@pggm.nl of 06-51064717.
Belangrijke data voor deelname aan de PGGM Business Course:
· 27 februari 2023 (deadline): insturen - via direct solliciteren - actueel cv en een korte motivatie (in de vorm van een brief, filmpje, poster of een ander manier.
· 2 maart 2023 (uiterlijk): je ontvangt als reactie op je cv en motivatie een terugkoppeling waarin we aangeven of je geselecteerd bent voor de PGGM Business Course. Je ontvangt dan ook een link voor een online capaciteitentest.
· 8 maart 2023 (deadline): invullen online capaciteitentest.
· 9 en 10 maart 2023: Deelname aan de PGGM Business Course.
Wat wij bieden
Volop kansen om jezelf te ontwikkelen in een groene werkomgeving in het midden van het land (Zeist, Utrecht), waar het gaat om meer dan geld alleen. Bij PGGM vergroot je je vakmanschap door samen te werken en kennis te delen. Je krijgt de vrijheid en verantwoordelijkheid om werk en privé zo goed mogelijk te combineren op de manier die in jouw leven past. Een open en eerlijke bedrijfscultuur hoort daarbij. Kies je voor PGGM, dan kies je voor de maatschappij én voor jezelf.
Laat jij een positieve indruk achter tijdens de Business Course, dan sla je de eerste twee rondes van het reguliere sollicitatietraject over voor het Traineeship dat start per 1 september 2023!  
Meer weten?
Heb je vragen of wil je eerst meer weten? Neem dan contact op met Meryem el Ajjouri (Campus Recruiter) via 06-51064717 of meryem.el.ajjouri@pggm.nl. 
Aan intermediairs
We weten dat er veel partijen zijn die graag met ons mee willen zoeken of hun diensten willen aanbieden voor deze vacature, maar bij PGGM werven we nieuwe collega's zelf. Acquisitie naar een werving & selectie-opdracht of onaangekondigde aanbiedingen van CV's stellen we dan ook niet op prijs en nemen wij niet in behandeling. Mochten we er niet uitkomen, dan bellen we jou.