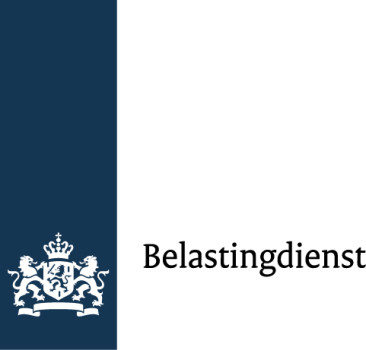 Company

Type

Internships

Location

Utrecht

Sector

Data Science

Required language

Dutch, English

Website
Description
Grote hoeveelheden tekstdata verwerken met machine learning én maatschappelijke impact maken tijdens je stageperiode? Bij het dienstonderdeel Datafundamenten & Analytics (DF&A) van de Belastingdienst in Utrecht doe je het allebei! Hier werk je samen met collega's die tekstanalytics onderzoeken en implementeren in onder andere onze inkomende en uitgaande correspondentie. Zo verbeteren we onze dienstverlening aan burgers, bedrijven en medewerkers.

Dit doe je bij de Belastingdienst
Je gaat werken aan een model dat verschillende taalhandelingen (speech acts) in modelbrieven kan herkennen. Aan jou om het best voorspellende model te construeren!  Het doel is om dit model uiteindelijk toe te voegen aan een klantapplicatie die momenteel wordt ontwikkeld ter ondersteuning van het verbeteren van modelbrieven. Onze applicatie analyseert de brief en merkt concrete punten aan die de leesbaarheid van brieven vergroot. Zo dragen we bij aan duidelijke correspondentie voor iedere belastingbetaler.

Het mooie aan jouw stage? Je bent bij alle ontwikkelfases betrokken. Van het opwerken, cleanen en klaarzetten van data tot het annoteren van teksten en taalkenmerken. En van het uitwerken, programmeren, trainen en selecteren van modellen tot het verwerken van de resultaten die je beste model levert. 

Stageduur: in overleg (bij voorkeur 4 maanden of langer) voor 32 tot 40 uur per week.
Een bijzondere baan, omdat...
je werkt aan uitdagende toepassingen rondom natural language processing en machine learning
je veel ruimte hebt voor eigen inbreng. Samen met jou stemmen we een gestructureerde (afstudeer)opdracht in tekstanalytics af die aansluit bij jouw ontwikkeling en interesses
je diverse meetings bijwoont. Ook die met de klant!
je toegang hebt tot een groot netwerk van Belastingdienstcollega's
je een ruime stagevergoeding én goede begeleiding krijgt. We ondersteunen je in jouw ontwikkeling
"Mijn analyticsproject was niet alleen maar een stage: ik kon hiermee echt een bijdrage leveren aan het versterken van onze dienstverlening!" - Lois, data scientist.
Wanneer past deze baan bij je?
Je bent een wo-bachelorstudent in het laatste jaar of een wo-masterstudent.
Je volgt een opleiding waarin machine learning, artificial intelligence en/of natural language processing een belangrijke rol spelen.
Je kunt goed programmeren, bij voorkeur in Python, bent vertrouwd met SQL en hebt aantoonbare ervaring met de toepassing van BERT-modellen.
Je spreekt en schrijft uitstekend Nederlands.
Jouw competenties
samenwerken
creativiteit
initiatief
Solliciteren voor een stage
Stagevacatures worden meerdere keren per jaar opengesteld, met name in februari en september. Als je in februari solliciteert, dan start je in september en andersom. Open sollicitaties zijn helaas niet mogelijk. Het sollicitatietraject voor stagiairs bij de Belastingdienst bestaat uit 3 stappen.
Tijdens deze stappen willen we zoveel mogelijk te weten komen over jou, maar we laten je uiteraard ook uitgebreid kennismaken met ons. Daardoor weten we zeker dat er een match is van beide kanten. Nieuwsgierig geworden? Bekijk snel onze stagevacatures.