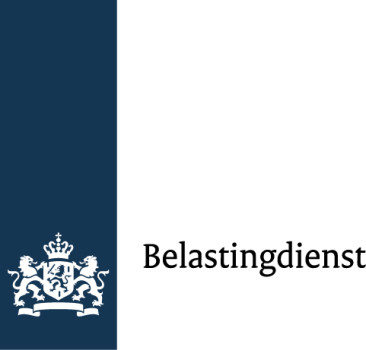 Company

Type

Vacancy

Location

Utrecht

Sector

Data Science

Required language

Dutch, English

Website
Description
De Belastingdienst stelt  burgers en bedrijven centraal. Wijzigende regelgeving en de verwachtingen van de maatschappij vragen om een hoge mate van wendbaarheid om onze processen te verbeteren. Het proces- en IT landschap van de Belastingdienst is echter complex. De Belastingdienst wil sneller nieuwe functionaliteiten ter beschikking stellen die beter aansluiten op de behoefte van de burger en de bedrijven. Hierbij wordt gewerkt met het opschaalmodel Scaled Agile Framework (SAFe). Voor de ontwikkeling van onze dienstverlening zoeken wij dan ook meerdere collega's die aan de slag gaan als Business Analist. 

Ben jij een Business Analist of wil je er één worden? Solliciteer dan snel, zodat we samen kunnen oriënteren op jouw behoeften en wensen binnen je loopbaan. Na dit gesprek gaan we op zoek naar welke mogelijkheid binnen de Belastingdienst het beste bij je past.

We hebben namelijk bij meerdere directies plekken te vervullen. Je kunt dan denken aan uitvoerende directies als MKB of particulieren maar ook aan ondersteunende directies als Informatievoorziening & Databeheersing of de SSO Organisatie & Personeel. We vertellen je graag meer over de mogelijkheden tijdens onze kennismaking.
Dit doe je bij de Belastingdienst
Als Business Analist ben je verbinder tussen aan de ene kant de keten en aan de andere kant de gebruikersorganisatie. Als Business Analist word je ingezet in een keten en wordt gevraagd om een analyse te doen op de bestaande business-processen die horen bij een verandergebied. Als Business Analist ondersteun je met jouw analyses de ketentafel, de productmanager of de productowner.

Als Business Analist ontwerp en beschrijf je bedrijfsprocessen (COPAFIJTH-BI breed) en modelleer je de gegevens volgens de bestaande kaders. Je doet dit voor bestaande en nieuwe processen.  Ook zorg je ervoor dat de mogelijkheden en onmogelijkheden van onder meer de techniek, wetgeving en bedrijfsvoering verwerkt worden in ontwerpproducten. Daarnaast zorgt je er als Business Analist voor dat in de realisatie en implementatie het ontwerp juist wordt geïnterpreteerd. 

Als Business Analist werk je vanuit het Informatiemanagement-team. De vertegenwoordigers van Informatiemanagement werken samen met multidisciplinaire agile teams (DevOps/BizDevOps) en inhoudelijke experts in de business. Op dit moment worden binnen de Belastingdienst de Informatiemanagement-teams bij de uitvoerende directies opgezet.
Een bijzondere baan, omdat...
• Je de schakel bent tussen IT en Business. Je creëert een gedeelde werkelijkheid die Business en IT beiden begrijpen
• Jouw werk direct effect heeft op de dienstverlening aan belastingplichtigen in ons land. 
• Je binnen de Belastingdienst aan de slag gaat met actuele uitdagingen waardoor je jezelf kunt ontwikkelen in het vakgebied.
• We rekening houden met een goede balans in werk- en privéleven, waaronder flexibiliteit (thuiswerken, werktijden) en vrijheid (autonomie, vakantiedagen).
• Je veel verdieping en persoonlijke ontwikkeling kunt vinden in jouw werk.
• Je grote betrokkenheid hebt bij een sterk ontwikkelende organisatie met een grote maatschappelijke verantwoordelijkheid.
"Met jouw specialistische kennis doe je analyses en stel je requirements voor het IV voortbrengingsproces op. Hiermee zorg je ervoor dat het ontwerp van de nieuwe of aangepaste processen aansluit bij de doelstellingen van het businessproces. Daarmee help je de belastingdienst maar ook burgers en bedrijven. Sander, agile transformatie consultant
Wanneer past deze baan bij je?
• Je hebt WO werk- en -denkniveau. 
• Je hebt algemene IT-kennis op basis van ervaring met IT-ontwikkeltrajecten.
• Je hebt kennis van architecturen en architectuurmodellen zoals Togaf
• Je hebt algemene kennis van datamodellering en data-analytics
• Je hebt ervaring met het maken van businessproces-beschrijvingen, bijvoorbeeld Procesmodelleren en –analyseren met de BPMN en/of de Bizz-Design procesnotatie
• Je spreekt en schrijft goed Nederlands.
Jouw competenties
• Analyseren
• Overtuigingskracht
• Netwerken
• Omgevingsbewustzijn
• Plannen en organiseren
Geïnteresseerd? Klik hier voor meer informatie!