Company

Type

Company events

Location

Amsterdam

Sector

Consultancy, Data Science, IT, Other

Required language

Dutch, English

Website
Description
Make an impact with IT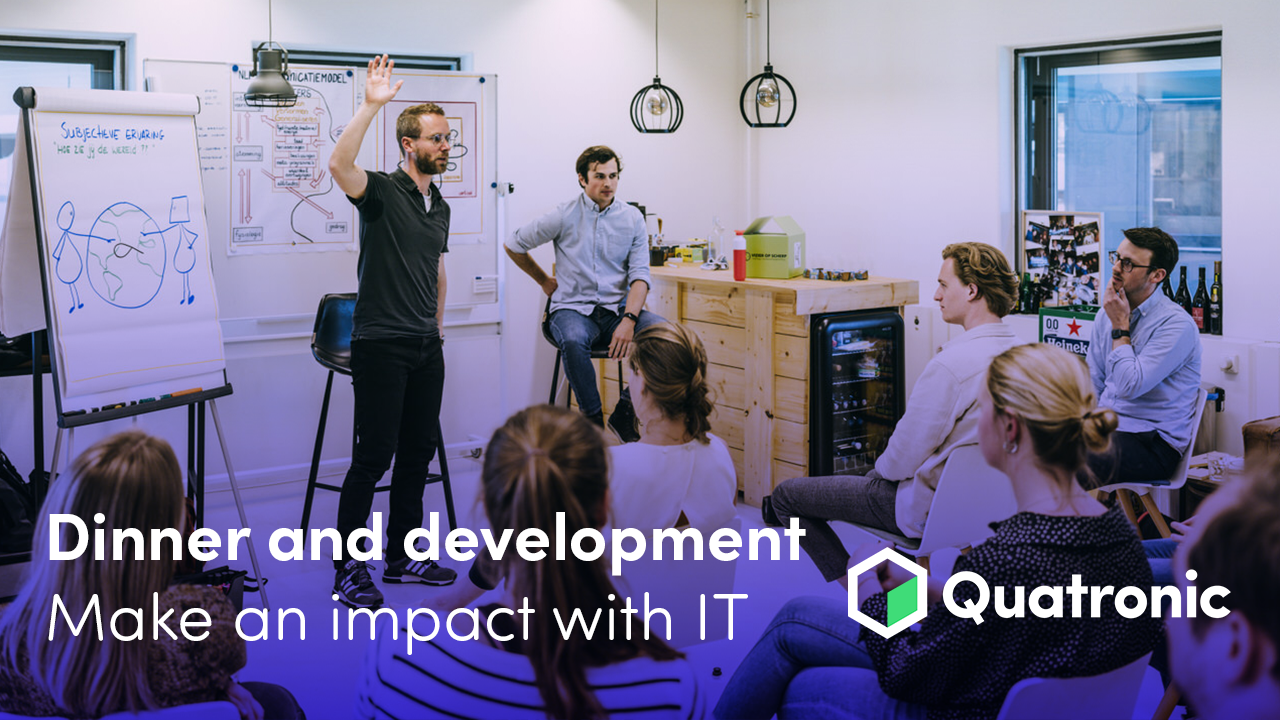 Ever had a brilliant idea to solve a big hairy audacious challenge but couldn't turn it into a reality? Then you might be who we're looking for.
The world needs problem solvers. Not people who only dream up ideas. But people who turn them into reality
That's exactly what we do at Quatronic. We've built a business by finding smart, creative, analytical thinkers and teaching them to turn their ideas into reality using low-code tools.
If you'd like to discover how you can rapidly create real-world change, then this event is for you.
What to expect:
At our office in Amsterdam, you'll join a select group of data, analytics, economics, development, and consulting professionals
You'll be presented with a real-world case faced by one of our clients
With the help of our in-house expers, you'll ideate solutions
And finally, we'll build a working prototype of your idea
All this while enjoyoing a delicious three-course meal and a glass of your drink of choice.
Don't believe that it's possible to make a difference in the time it takes to eat a dinner? We're happy to prove you wrong.
Who it's for:
We're looking for individuals with a consulting, analytics or economics background who are interested in solving practical problems. If that's youo and you're ready to take your career to the next level, then join us on the 23rd of February.
Location:
Quatronic HQ
John M. Keyesplein 12
1066 EP Amsterdam