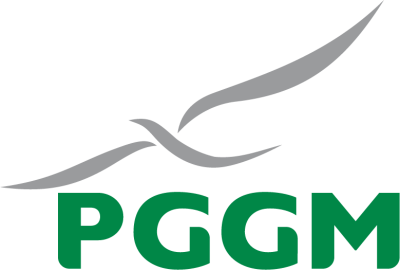 Company

Type

Vacancy

Location

Zeist

Sector

Actuary, Healthcare

Required language

Dutch, English

Website
Description
Jouw rol
Als medewerker bij het team Asset Management Administration Equities & Fixed Income, bestaande uit dertien hardwerkende en fijne collega's, heb jij een verantwoordelijke functie. PGGM beheert een pensioenvermogen van zo'n 250 miljard euro waarvan de beleggingsproducten aandelen en vastrentende waarden door jouw team worden geadministreerd. Hiervoor maken we o.a. gebruik van SimCorp Dimension, Bloomberg en verschillende robots. Je bent medeverantwoordelijk voor een juiste, tijdige en volledige administratie, inclusief transactieverwerking. De administratie is cruciaal voor onze ketenpartners zodat zij beleggingsbeslissingen kunnen nemen, rapportages kunnen opstellen en analyses kunnen uitvoeren.
Je bent ketenpartner voor interne teams zoals portfolio managers en risk managers en aanspreekpunt voor externe partijen zoals custodians, depositaries en accountant. Met deze interne teams onderhoud je een hechte relatie om de verantwoordelijkheden van jouw team waar te kunnen maken. Door de toenemende complexiteit in de buitenwereld, maar ook door het hoge ambitieniveau van PGGM op het gebied van veranderingen, heb je continu te maken met de implementatie van nieuwe processen, wijzigingen in de huidige bedrijfsvoering en het verder automatiseren van bestaande processen. Afhankelijk van jouw ervaring neem je deel in team, of teamoverstijgende projecten. 
Jouw afdeling binnen PGGM
De afdeling Administration maakt onderdeel uit van de unit Operations van de Business Unit Vermogensbeheer binnen PGGM. Administration is verantwoordelijk voor de administratie van alle beleggingen van de klanten en fondsen van PGGM. De afdeling bestaat momenteel uit vijf teams: Valuation team, Fiduciary Administration, AMA Equities & Fixed Income, AMA Private Markets en AMA Treasury & Overlays. In totaal bestaat de afdeling Operations momenteel uit 50 enthousiaste medewerkers. Het team AMA Quities & Fixed Income heeft medewerkers van verschillende achtergronden en de man/vrouw-verhouding is 50:50 wat het een mooi divers team maakt.
Werken bij Administration betekent actief zijn op vele onderdelen van de beleggingsketen en in contact staan met verschillende stakeholders, zowel intern als extern. Momenteel werken we aan een organisatie waar we de bedrijfsprocessen klaarstomen voor de toekomstscenario's in de pensioensector. Deze organisatie moet ervoor zorgen dat we ook in een omgeving met toenemende complexiteit wendbaar en stuurbaar blijven.
In opdracht van onze klanten (pensioenfondsen) verzorgen wij met 1.500 collega's de pensioenadministratie voor 4,4 miljoen Nederlanders, van wie er 2,8 miljoen werken in de sector Zorg en Welzijn. Met een beheerd vermogen van 291 miljard euro, behoren we tot de grootse institutionele beleggers ter wereld.
Jouw achtergrond
Als persoon ben je energierijk, inhoudelijk sterk en een echte team player;
Je kunt je zowel mondeling als schriftelijk uitstekend uitdrukken in het Nederlands en Engels;
Je bent communicatief vaardig, wanneer je fysiek, maar ook wanneer je digitaal aanwezig bent;
Je levert graag op tijd en juist en volledig;
Je kunt goed omgaan met tijdsdruk en je hebt voortdurend verbeteren hoog in het vaandel staan;
Je hebt academisch of HBO+ werk- en denkniveau bijvoorbeeld richting bedrijfskunde of bedrijfseconomie;
Je bent in staat om snel te kunnen schakelen tussen conceptuele vraagstukken en operationele werkzaamheden en je bent in staat om het grote geheel te kunnen blijven zien en tevens oog te hebben voor details;
Ervaring met en kennis van de volgende zaken is een pre:

Beleggingsadministratie, opgebouwd bij bijvoorbeeld een vermogensbeheerder, van financiële instrumenten en beleggingsprocessen;
Procesmanagement en procescontrols;
Simcorp Dimension en het automatiseren van processen;

Projectmatig werken met verschillende disciplines
Wat wij bieden
Volop kansen om jezelf te ontwikkelen in een groene werkomgeving in het midden van het land (Zeist, Utrecht), waar het gaat om meer dan geld alleen. Bij PGGM vergroot je je vakmanschap door samen te werken en kennis te delen. Je krijgt de vrijheid en verantwoordelijkheid om werk en privé zo goed mogelijk te combineren op de manier die in jouw leven past. Een open en eerlijke bedrijfscultuur hoort daarbij. Kies je voor PGGM, dan kies je voor de maatschappij én voor jezelf. Jij mag rekenen op:
een functie met gegarandeerde maatschappelijke impact.
een bruto maandsalaris in schaal 8 (afhankelijk van je kennis en ervaring)
een 36-urige werkweek met flexibele werktijden.
een goede pensioenregeling als deelnemer van pensioenfonds PFZW (71% betaald door PGGM, 29% door werknemer).
een ruim opleidingsbudget voor interne en externe trainingen of opleidingen.
een gegarandeerde eindejaarsuitkering van 7,5%.
ruim 26 vakantiedagen.
flexibiliteit in werktijden en thuiswerkmogelijkheden.
een collectieve ziektekostenverzekering bij CZ. Je krijgt korting op de basisverzekering en aanvullende pakketten van CZ.
 Meer informatie over onze arbeidsvoorwaarden en salarisschalen lees je in onze CAO, die je vindt onder 'Arbeidsvoorwaarden' op pggm.nl/werken-bij.
Meer weten?
Medewerker team Asset Management Administration Equities & Fixed Income: jouw nieuwe baan bij PGGM?
Wil jij de verantwoordelijkheid dragen voor een goed pensioen van 4,4 miljoen pensioendeelnemers? Solliciteer dan op deze vacature en kies voor een baan met impact. Heb je vragen? Neem dan contact op met recruiter Tijmen Muller via tijmen.muller@pggm.nl. Informatie over de sollicitatieprocedure vind je terug op onze website.