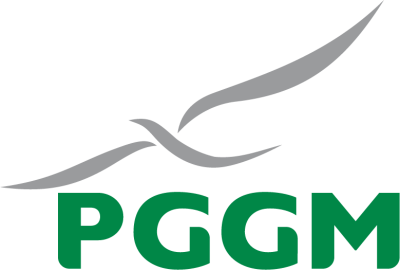 Company

Type

Vacancy

Location

Zeist

Sector

Actuary, Healthcare

Required language

Dutch, English

Website
Description
Jouw rol
Als (junior) Specialist Derivaten ben je aanspreekpunt voor de beleggingsadministratie en verantwoordelijk voor het juist, volledig en tijdig voeren van de reconciliatie, administratie en monitoring van alle derivaten producten (bijv. futures en swaps). Een verantwoordelijke functie, want PGGM beheert een pensioenvermogen van zo'n 291 miljard euro. Je leert de achterkant van het beleggingsproces in al zijn facetten kennen in een functie die jou een doorgroeiperspectief biedt voor een verdere carrière in vermogensbeheer.
In deze functie schakel jij gemakkelijk tussen concept en operatie. Ook heb je regelmatig contact met tegenpartijen en external service providers, in binnen- en buitenland. Denk hierbij aan Brokers, Clearing banken, leveranciers en overige partijen. Goede beheersing van Engelse taal in woord en geschrift is derhalve vereist. Bovendien moet je in staat zijn alle brokers te challengen op hun derivatenwaardering.
Daarnaast neem je deel in projectgroepen en veranderprocessen. Je ontwikkelt kennis over diverse interne processen van tradeflow tot en met de betaalstroom die hieruit volgt en bent proactief in het oplossen van issues. Je leert de beleggingsketen kennen, hebt contacten met diverse andere afdelingen en communiceert inhoudelijk waar nodig mee als sparringspartner. Daarnaast ben je verantwoordelijk voor de financiële verslaglegging en maakt rapportages over de posities. 
Door de toenemende complexiteit in de buitenwereld door wet- en regelgeving, maar ook door het hoge ambitie niveau van PGGM op het gebied van veranderingen, heb je continu te maken met implementatie van nieuwe processen of instrumenten. Automatiseren van processen is hier een belangrijk onderdeel van, wat voornamelijk in VBA (Visual Basic for Applications) gedaan wordt. Dit betekent dat VBA/macro kennis een vereiste is.
Jouw afdeling binnen PGGM
In opdracht van onze klanten (pensioenfondsen) verzorgen wij met 1.500 collega's de pensioenadministratie voor 4,4 miljoen Nederlanders, van wie er 2,8 miljoen werken in de sector Zorg en Welzijn. Met een beheerd vermogen van 291 miljard euro, behoren we tot de grootse institutionele beleggers ter wereld.
De afdeling Administration maakt onderdeel uit van de unit Operations van de Business Unit Vermogensbeheer (BU VB) binnen PGGM. Administration is verantwoordelijk voor de administratie van alle beleggingen van de klanten en fondsen van PGGM. De afdeling bestaat uit 5 teams: Fiduciary Administration, Valuations, Asset Management Administratie (AMA) Public Markets, AMA Private Markets en AMA Treasury & Overlays.
Administration beschouwt de Front Office, Performance, Tax Legal & Regulatory en de afdelingen Reporting en Staff-IM als haar interne klanten.
Het team Derivaten is klein met 5 jonge medewerkers waarbij de team manager ook leiding geeft aan het Treasury team. Beide teams ondersteunen elkaar niet alleen qua bezetting maar ook op inhoudelijk vlak, vooral bij projecten. Kennis van beleggingen, marktontwikkelingen, interne processen, en van het bronsysteem Simcorp Dimension zijn voor het team de kritische succesfactoren, evenals resultaatgerichtheid en samenwerken.
Jouw achtergrond
Minimaal HBO diploma en affiniteit met financiële processen;
Ervaring of affiniteit met automatisering en specifiek Excel is een vereiste, goede kennis van VBA en automatisering is een pre;
Aantoonbare affiniteit of Werkervaring en kennis met betrekking tot de beleggingsadministratie is een vereiste, en kennis van waarderingsmodellen is een pre.
Eigenschappen als nieuwsgierigheid, oordeelsvorming en analyse skills zijn een pre;
Je werkt zelfstandig, maar draagt verantwoordelijkheid namens het team en deelt opgedane informatie en kennis met het team(afhankelijk van ervaring);
Je kunt schakelen tussen conceptueel denken en operationele werkzaamheden, beschikt over analytische vaardigheden en bent oplossingsgericht;
Communicatief sterk en neemt initiatief;
Goede beheersing van Nederlands en Engels is vereist
Je bent gericht op mensen en samenwerking met andere afdelingen omdat je de spin in het web bent inzake de beleggingsadministratie
Gewenste beschikbaarheid is minimaal 32 uur (4x8).
Wat wij bieden
Een professionele, daadkrachtige en inspirerende werkomgeving met volop kansen om je vakmanschap uit te bouwen. Bij ons staan samenwerken, kennis delen en zelfstandigheid hoog in het vaandel. Dit komt goed tot uiting in onze cultuur, onze agile manier van werken, en volop opleidingsmogelijkheden binnen onze eigen Academy. 
Lekkere koffie drink je in ons Grand Café en als het lekker weer is, lunch je buiten in onze tuin aan een van onze picknicktafels. Om andere jonge PGGM'ers te leren kennen, kan je deelnemen aan de activiteiten van Jong PGGM. We hechten aan een open en eerlijke bedrijfscultuur, bieden je werk dat er toe doet en hechten eraan met respect voor mens en omgeving te opereren. Kies je voor PGGM, dan kies je ook voor jezelf!
Jij mag rekenen op:
Een 36 of 32-urige werkweek waarin je veel vrijheid hebt om je werkweek in te delen, om een optimale ondersteuning te zijn voor de business èn het thuisfront;
een bruto maandsalaris in schaal 8 van de PGGM CAO BMO, afhankelijk van je kennis en ervaring;
een eindejaarsuitkering van 7,5%;
ontwikkelingsmogelijkheden binnen je functie en mogelijkheden om door te groeien;
ruim 26 vakantiedagen;
flexibiliteit in werktijden en thuiswerkmogelijkheden;
een goede pensioenregeling als deelnemer van pensioenfonds PFZW;
en ruim opleidingsbudget voor interne en externe trainingen of opleidingen met veel vrijheid voor eigen invulling;
een collectieve ziektekostenverzekering bij CZ. Je krijgt korting op de basisverzekering en aanvullende pakketten van CZ.
Meer weten?
Neem dan contact op met Tijmen Muller, Corporate Recruiter, via tijmen.muller@pggm.nl