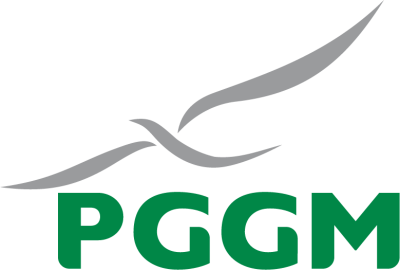 Company

Type

Vacancy

Location

Zeist

Sector

Actuary, Healthcare

Required language

Dutch, English

Website
Description
Als medewerker bij het team Private Investments, bestaande uit 10 collega's, ben jij verantwoordelijk voor de administratie van de illiquide beleggingsproducten, zoals beleggingen in Private Real Estate, Infrastructure, Insurance en Private Equity.
Het team is volop in ontwikkeling om processen te versnellen. Hier kun jij als nieuwe collega die de noodzaak onderkent van change, een belangrijke bijdrage aan leveren. 
Belangrijkste taken:
vaststellen van de waardering van de beleggingen met behulp van plausibiteitscontroles
voeren en beheren van een deal commitmentadministratie
vastleggen en controleren van kasstromen waaronder kostenfacturen
onderhouden van een hechte relatie met interne stakeholders en het zijn van aanspreekpunt voor externe partijen zoals externe managers en depositaries
participeren in team en afdeling overstijgende projecten
Jouw afdeling binnen PGGM
Het team Private Investments is onderdeel van de afdeling Administration binnen de Business Unit Vermogensbeheer. Het team beschouwt de afdelingen Front Office, Performance en Investment Reporting als haar interne klanten. 
PGGM beheert een pensioenvermogen van zo'n 290 miljard euro, waarvan 50 miljard euro onder dit team valt. De verwachting is dat in de komende jaren de allocatie naar illiquide beleggingsproducten zal groeien.
Jouw achtergrond
Je hebt minimaal een HBO opleiding afgerond en je hebt enige werkervaring. Daarnaast is kennis van automatisering en / of robotisering een pre. Als persoon ben jij energierijk, zorgvuldig, samenwerkingsgericht en hands on. Je kunt goed omgaan met tijdsdruk en bent handig met Excel. Verder kun je je gemakkelijk mondeling en schriftelijk uitdrukken in het Engels.
Wat wij bieden
Volop kansen om jezelf te ontwikkelen en door te groeien in een groene werkomgeving in het midden van het land (Zeist, Utrecht), waar het gaat om meer dan geld alleen. Bij PGGM vergroot je je vakmanschap door samen te werken en kennis te delen. Je krijgt de vrijheid en verantwoordelijkheid om werk en privé zo goed mogelijk te combineren op de manier die in jouw leven past. Een open en eerlijke bedrijfscultuur hoort daarbij. Kies je voor PGGM, dan kies je voor de maatschappij én voor jezelf. Jij mag rekenen op:
een 36-urige werkweek met flexibele werktijden
een bruto maandsalaris in schaal 7 of 8 van de PGGM CAO BMO, afhankelijk van je kennis en ervaring;
een goede pensioenregeling als deelnemer van pensioenfonds PFZW (71% betaald door PGGM, 29% door werknemer)
een ruim opleidingsbudget voor interne en externe trainingen of opleidingen
een gegarandeerde eindejaarsuitkering van 7,5%
26 vakantiedagen
flexibiliteit in werktijden en thuiswerkmogelijkheden
korting op een collectieve ziektekostenverzekering bij CZ
Meer informatie over onze arbeidsvoorwaarden en salarisschalen lees je in onze CAO, die je vindt onder 'Arbeidsvoorwaarden' op werkenbijpggm.nl
Meer weten?
Neem dan contact op met Tijmen Muller, Corporate Recruiter, via tijmen.muller@pggm.nl