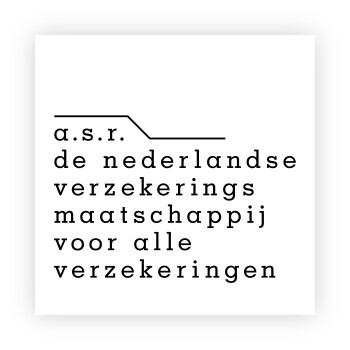 Company

a.s.r.

Type

Traineeship

Location

Utrecht

Sector

Actuary, Data Science

Required language

Dutch, English
Description
Heb je (bijna) je master op zak en wil jij je carrière een vliegende start geven via een traineeship waarin je alle ruimte krijgt om te onderzoeken waar jij je talenten het beste kan inzetten? Kom groeien bij a.s.r.!
Wil je ruimte en vrijheid om je eigen pad te vinden? Vanaf het moment dat je bij a.s.r. start met het traineeship zien we je als een volwaardig professional. Dat betekent dat je meteen in het diepe springt en impact gaat maken. In 1,5 jaar tijd zet jij je tanden in 3 tot 5 diverse opdrachten. Je denkt tijdens het traineeship zelf mee over de inhoud en drukt jouw stempel op de invulling en uitvoering van je opdrachten. Na het traineeship krijg je een vaste baan die helemaal bij jou past.
Dit ga je doen tijdens jouw traineeship bij a.s.r.
met 4 à 5 verschillende opdrachten brede vaardigheden ontwikkelen in Digital Marketing, Data Science, Asset Management, Econometrie, Vastgoed of het Juridisch vakgebied
werken met verschillende teams, afdelingen en business lines, zodat je snel een netwerk opbouwt
een op maat gemaakt ontwikkelprogramma volgen onder begeleiding van een mentor, praktijkbegeleider en talentadviseur
samen met je traineegroep grenzen verleggen, sparren en ervaringen delen
Dit bieden we je
een bruto salaris van € 3.002,- op basis van 38 uur per week, een 13e maand én korting op verzekeringen
een heel goede pensioenregeling: a.s.r. betaalt minimaal 19,8% premie en dat kan oplopen tot 35,3%, jouw eigen bijdrage is maar 4,5%
bij a.s.r. zijn we flexibel in thuiswerken: we werken gemiddeld 60% thuis en 40% op kantoor en je hebt veel ruimte om je eigen werktijden te bepalen
een flexibele werkplek op ons prachtige hoofdkantoor in Utrecht met veel faciliteiten.
veel aandacht voor jouw persoonlijke ontwikkeling en vitaliteit
werken bij de Beste Werkgever van Nederland in 2021 en één van de duurzaamste verzekeraars van Europa
ontdek wat we nog meer bieden
Hier ga je werken tijdens het traineeship in Utrecht
We hebben de volgende traineeships beschikbaar bij a.s.r.:
Asset Management Traineeship
Digital Marketing Traineeship
Data Scientist Traineeship
Econometrie Traineeship
Juridisch Traineeship
Vastgoed Traineeship
Lees meer over alle traineeships bij a.s.r. Of meld je aan voor de inhousedag voor meer informatie.
Deze vacature is echt iets voor jou, want jij hebt 
(bijna) een relevante masteropleiding op zak
de mogelijkheid om vanaf 1 september met het traineeship te starten
Selectieprocedure
Het traineeship start op woensdag 1 september 2022. De selectieprocedure bestaat uit een aantal fasen. Allereerst ontvangen wij graag vóór vrijdag 22 april 2022 jouw cv en motivatie.
Als we mogelijkheden zien, nodigen wij je via mail uit voor een online assessment. Is de uitkomst daarvan goed? Dan nodigen we je uit voor een online gesprek in de eerste weken van mei.
Solliciteer op het traineeship bij a.s.r.
Enthousiast geworden? Reageer via de button 'solliciteer'. Heb je nog vragen? Neem dan gerust contact op met ons: Marguerite Barsingerhorn (marguerite.barsingerhorn@asr.nl / 06 – 51287929 bij voorkeur Whatsapp) of Xaressa van Berkel (xaressa.van.berkel@asr.nl / 06-30085983 bij voorkeur Whatsapp).
Als je bij ons in dienst komt, vragen wij je om de eed of belofte af te leggen. Hiermee committeer je je aan onze gedragsregels. Medewerkers in de financiële sector zijn verplicht om een eed of belofte af te leggen.
Is de vacature niet interessant voor jou maar misschien wel voor iemand in je netwerk? Wij vinden het fijn als je de vacature wilt delen.
Wij werken op een prettige manier samen met een aantal preferred suppliers. Acquisitie door werving- en selectie-, detachering- of uitzendbureaus wordt daarom niet op prijs gesteld.