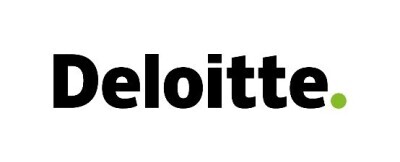 Company

Type

Vacancy

Location

Amsterdam

Sector

Consultancy, Data Science, Financial Risk Management, Other

Required language

Dutch, English

Website
Description
What impact will you make?
Are you capable of translating business risks into data-driven controls? Are you crazy about puzzling with large datasets and can you use them to quantify any business risks identified? Can you visualize data analysis results in a dashboard such that any CEO can readily understand them?
This is how
advising leading clients on how to properly translate information issues into data-driven solutions;
supporting clients with the design and building these data solutions and reporting to your Deloitte superior and the client;
communicating the data program plan, managing client stakeholders and the required change management;
the opportunity to develop yourself in a rapidly growing team.
What you offer
You pro-actively share developments in your field within Deloitte and your clients. Your critical
thinking is especially relevant as clients approach us with complex issues. Working with (and for)
stakeholders motivates you. You have both an entrepreneurial spirit and a commercial mindset.
For the role of Consultant Data Analytics, you also have:
completed a quantitatively-oriented higher vocational or university education, such as Econometrics, Informatics, Mathematics or Business Analytics;
an affinity for programming in SQL and/or Python;
knowledge that covers an appropriate mix of analytical, IT and - financial - data;
an ability to work well within a team and you are able to have a professional attitude;
an ability to successfully deliver results to the clients;
a capability of completing projects and keeping cool head during busy periods and you have the desire to develop yourself.
(W)here
You share your expertise with about 50 other colleagues in the Data & Responsible Insight team that is part of Deloitte Risk Advisory. Our team supports our customers in transforming their risks by providing innovative thinking and insights and prospects from data and technology. We help organizations transform into an insight-driven organization that can respond quickly to developments.
In this department, we find it important to continuously develop yourself. That's why we value innovation and personal development.
Let's get down to business
We look forward to receiving your application for this position. At Deloitte, we welcome everyone who can bring quality and ambition. We'd like to know who you are.
Not sure if this vacancy is right for you? Please contact the recruiter below.
Beatrice Bonioli
Get in touch with Beatrice Bonioli (Campus Recruiter Risk Advisory)