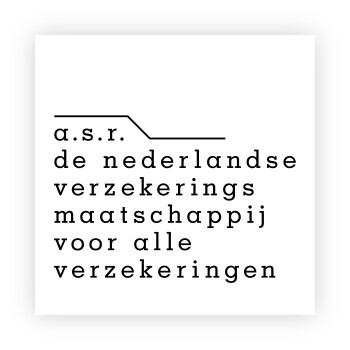 Company

a.s.r.

Type

Vacancy

Location

Utrecht

Sector

Actuary, Data Science

Required language

Dutch, English
Description
Ben jij op zoek naar een goede startersfunctie als Actuaris, waar je brede ervaring opdoet en je je volop kan ontwikkelen? Kijk dan snel of onze vacature iets voor jou is!
In jouw baan als Junior Reporting Actuaris op de afdeling inkomensverzekeringen van a.s.r. werk je mee aan allerlei rapportages. Zo help je mee om de beste verzekeringsproducten te ontwikkelen op het gebied van arbeidsongeschiktheid. Je bent bij veel verschillende aspecten van het actuariële werkveld betrokken. Jouw kwaliteiten en de punten die je verder wilt ontwikkelen staan daarbij voorop! Spreekt dit je aan? Kom groeien bij a.s.r. als Reporting Actuaris!
Dit ga je doen als Junior Reporting Actuaris
je berekent de verplichtingen en kapitaalvereisten voor onze Inkomen portefeuille
je combineert en analyseert data om meer inzicht te krijgen in de cijfers die belangrijk zijn voor de rapportages
je stelt verwachtingen op en toetst deze aan de werkelijkheid
je adviseert proactief vanuit de praktijk over bijstelling van gebruikte modellen
je bent de schakel tussen verschillende stakeholders
Deze vacature is echt iets voor jou, want jij
hebt een afgeronde wo-opleiding, bij voorkeur in een kwantitatieve discipline, zoals actuariële wetenschappen, econometrie, (financiële) wiskunde of natuurkunde
werkt nauwkeurig en resultaatgericht en kunt complexe zaken goed uitleggen
hebt een proactieve en positief kritische houding
werkt graag samen met je team, dat altijd bezig is de rapportages te verbeteren
Hier ga je werken als Reporting Actuaris in Utrecht
Je komt te werken in een klein team binnen SSC Actuarial Reporting Non Life. Hier werk je veel samen met directe collega's binnen de afdeling Finance, Risk & Performance Management (FRPM). Er is een enthousiaste en informele sfeer en veel ruimte voor eigen initiatief en zelfstandigheid. Omdat de boog niet altijd gespannen kan staan, organiseren wij regelmatig leuke activiteiten.
Dit bieden we je
een bruto salaris van € 2.900,- tot € 4.100,- op basis van 38 uur per week, een 13e maand én korting op verzekeringen
een heel goede pensioenregeling: a.s.r. betaalt minimaal 19,8% premie en dat kan oplopen tot 35,3%, jouw eigen bijdrage is maar 4,5%
bij a.s.r. zijn we flexibel in thuiswerken: we werken gemiddeld 60% thuis en 40% op kantoor en je hebt veel ruimte om je eigen werktijden te bepalen
een flexibele werkplek op ons prachtige hoofdkantoor in Utrecht met veel faciliteiten.
veel aandacht voor jouw persoonlijke ontwikkeling en vitaliteit
werken bij de Beste Werkgever van Nederland in 2021 én de duurzaamste verzekeraar ter wereld
ontdek wat we nog meer bieden
Wie zijn wij?
a.s.r. hoort tot de top 3 verzekeraars van Nederland. Wij staan genoteerd aan Euronext Amsterdam. Via onze merken a.s.r., Ditzo, Europeesche Verzekeringen, Ardanta en Loyalis bieden we producten en diensten aan op het gebied van verzekeren, pensioenen en hypotheken voor consumenten en MKB. Daarnaast zijn we actief als vermogensbeheerder en belegger via a.s.r. real estate en a.s.r. vermogensbeheer. Duurzaam ondernemen is voor ons vanzelfsprekend: als verzekeraar, belegger, werkgever én betrokken deelnemer aan de samenleving zoeken we steeds naar een goede balans tussen mens, maatschappij en milieu. Bij a.s.r. werken ruim 4000 medewerkers.
Solliciteer op deze actuariële vacature
Enthousiast geworden? Reageer via de button 'solliciteer'. Bij a.s.r. geloven we dat verschillen ons samen sterker en beter maken. We staan voor gelijke carrièrekansen voor iedereen. Waar je ook vandaan komt, wat je geslacht, leeftijd of geaardheid is en of je wel of geen arbeidsbeperking hebt. Voor ons tellen alleen je kwaliteiten. Daarom vinden we het prima als jij in jouw cv geen geboortedatum, geslacht en geboorteplaats opneemt.
Neem bij inhoudelijke vragen contact op met Bernharda Bruins Slot (Teammanager Actuarial Reporting Non Life): bernharda.bruinsslot@asr.nl. Vragen over het proces kun je stellen aan Heert Jan Dokter (recruiter) via WhatsApp (06-22655978) of e-mail (heertjan.dokter@asr.nl).
Als je bij ons in dienst komt, vragen wij je om de eed of belofte af te leggen. Hiermee committeer je je aan onze gedragsregels. Medewerkers in de financiële sector zijn verplicht om een eed of belofte af te leggen.
Als onderdeel van onze sollicitatieprocedure vragen wij je een online assessment te doen. Alle informatie hierover ontvang je van Heert Jan.
De functie waarop je solliciteert is binnen a.s.r. aangemerkt als 'insiderfunctie'. Insiders zijn medewerkers die beschikking (kunnen) hebben over voorwetenschap. Om de integriteit en goede reputatie van a.s.r. en haar medewerkers te waarborgen en te beschermen, vragen we insiders kennis te nemen van onze regeling omgang met koersgevoelige informatie en privétransacties in beleggingen en overeenkomstig te handelen.
Wij werken op een prettige manier samen met een aantal preferred suppliers. Acquisitie door werving- en selectie-, detachering- of uitzendbureaus wordt daarom niet op prijs gesteld