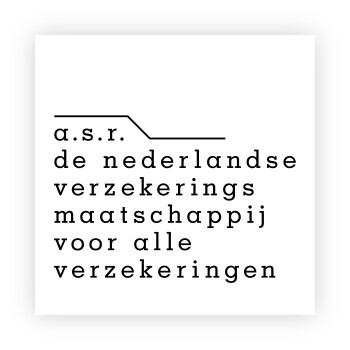 Company

a.s.r.

Type

Vacancy

Location

Utrecht

Sector

Actuary, Data Science

Required language

Dutch, English
Description
Wil jij aan de meest complexe actuariële vraagstukken en vooruitstrevende projecten werken samen met je collega actuarissen? En wil je dat doen in een omgeving met veel vrijheid en flexibiliteit? Kom groeien als Actuaris bij a.s.r.!
Als Junior Actuaris ga jij samen met je team een eenduidig en efficiënt rapportageproces vormgeven binnen de aandachtsgebieden Pensioen, Leven en Uitvaart. Daarnaast krijg je de ruimte om te werken aan analyses en adviezen. Je werkt mee aan het vormgeven en het gebruik van één van Nederlands meest ambitieuze projectiemodellen. Dat vraagt de ultieme combinatie van scherp analytisch inzicht, sterke communicatieve vaardigheden, samenwerken en de regie nemen. Het is aan jou om mee te werken aan de meest gedetailleerde, complexe actuariële vraagstukken en deze te vertalen naar de impact op a.s.r. als geheel. Dat alles in begrijpelijke taal. Ben jij er klaar voor om deze uitdaging aan te gaan? Laat ons weten waarom jij onze nieuwe Junior Actuaris wordt!
Dit ga je doen als Junior Actuaris Marktwaarde
kwartaal- en jaarrapportages vormgeven samen met je collega actuarissen
analyses uitvoeren en inschattingen maken voor assumpties die onderliggend zijn aan de marktwaardewaardering
meewerken aan advisering en rapportages voor verslaglegging en toezicht (IFRS 17 en Solvency II)
meedenken over projectiemodellen en het vastleggen in requirements en schaduwmodellen
complexe vraagstukken op het gebied van risico's en marktwaardeverplichtingen oplossen
Deze vacature is echt iets voor jou, want jij
hebt minimaal wo werk- en denkniveau met een afgeronde bèta-opleiding, bij voorkeur aangevuld met een Actuariële opleiding
hebt ambitie; je wil de complexiteit van de materie doorgronden en voor een ander begrijpelijk maken
hebt doorzettingsvermogen; de beste oplossing is niet altijd de makkelijkste route
wil heel graag kennis rond het waarderen op marktwaardeverplichtingen en verzekeringstechnische risico's opdoen
bent leergiering op gebied van Solvency II, IFRS 17 en (levens-)verzekeringsproducten
Hier ga je werken als Junior Actuaris Marktwaarde in Utrecht
De afdeling SSC Actuarial Reporting Life bestaat uit ruim 30 collega's. Er is een gezellige, maar ook ambitieuze sfeer. Vooruitstrevende projecten, teamontwikkeling en onze gezamenlijke ambitie zorgen voor verbinding. Daarnaast zijn we betrokken en zetten we ons vrijwillig samen in voor verschillende initiatieven in de maatschappij. Bij a.s.r. werken we al jaren hybride en tijd- en plaatsonafhankelijk. Dat geeft je veel flexibiliteit, vrijheid en regie binnen jouw functie als Actuaris.
Dit bieden we je
doorgroeimogelijkheden en een ruim opleidingsbudget
een bruto salaris van € 2.900,- tot € 4.700,- op basis van 38 uur per week, een collectieve pensioenregeling en een vaste 13e maand
als duurzaamste verzekeraar en Beste Werkgever doen we er alles aan om een fijne werkomgeving te creëren waar iedereen zich thuis voelt
een grote mate van flexibiliteit: je kunt grotendeels zelf bepalen hoe jij je tijd en je werk indeelt
lees meer over wat jij van ons kan verwachten
Solliciteer op deze Actuariële vacature
Enthousiast geworden? Reageer via de button 'solliciteer'. Bij a.s.r. geloven we dat verschillen ons samen sterker en beter maken. We staan voor gelijke carrièrekansen voor iedereen. Waar je ook vandaan komt, wat je geslacht, leeftijd of geaardheid is en of je wel of geen arbeidsbeperking hebt. Voor ons tellen alleen je kwaliteiten. Daarom vinden we het prima als jij in jouw cv geen geboortedatum, geslacht en geboorteplaats opneemt.
Neem bij inhoudelijke vragen contact op met Rutger Onrust (Manager SSC Actuarial Reporting Life): rutger.onrust@asr.nl. Vragen
Vragen over het proces kun je stellen aan Heert-Jan Dokter (recruiter) via WhatsApp (06-22655978) of e-mail (heertjan.dokter@asr.nl).
Als onderdeel van onze sollicitatieprocedure vragen wij je een online assessment te doen. Alle informatie hierover ontvang je van Heert-Jan.
Als je bij ons in dienst komt, vragen wij je om de eed of belofte af te leggen. Hiermee committeer je je aan onze gedragsregels. Medewerkers in de financiële sector zijn verplicht om een eed of belofte af te leggen.
De functie waarop je solliciteert is binnen a.s.r. aangemerkt als 'insiderfunctie'. Insiders zijn medewerkers die beschikking (kunnen) hebben over voorwetenschap. Om de integriteit en goede reputatie van a.s.r. en haar medewerkers te waarborgen en te beschermen, vragen we insiders kennis te nemen van onze regeling omgang met koersgevoelige informatie en privétransacties in beleggingen en overeenkomstig te handelen.
Wij werken op een prettige manier samen met een aantal preferred suppliers. Acquisitie door werving- en selectie-, detachering- of uitzendbureaus wordt daarom niet op prijs gesteld.