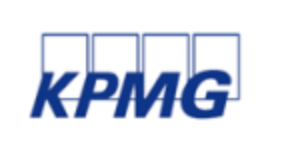 Company

KPMG

Type

Company events

Location

Amstelveen

Sector

Consultancy

Required language

Dutch, English

Website
Description
Are you interested in helping organizations by identifying and managing their financial risks? Do you have affinity with qualitative and quantative analyses, the implementation of the analysis results and the effectivity of the resulting measures. Furthermore, would you like to be a part of a young, enthusiastic and dynamic team? KPMG Financial Risk Management (FRM) is always looking for new talent! Would you like to get to know FRM and the team members? Sign up now for our inhouseday on Thursday december 9th!
The deadline for applying is april 14!
In the field of Risk & Compliance, KPMG is the number one advisory firm in the Netherlands. Our department Financial Risk Management (FRM) is part of the Risk & Regulatory suite of KPMG. We offer our services to organizations to be in control of financial risks given regulatory developments, new standards and inspections.
Providing insights on the impact of the above mentioned developments and assessing whether all relevant risks are covered is the core of our work. Besides, we support organizations in the interpretation of new (to be) implemented regulations and we provide project management during implementation. In our engagements we apply both qualitative and quantitative skills (i.e. Python, R, Matlab).
FRM supports large organizations which operate in different sectors, namely banks, insurance companies, pension funds and the government. Due to the international characteristics of KPMG, international organizations are supported by FRM with the help of international KPMG colleagues to increase the quality of our support and to share knowledge within KPMG. Finally, the international contacts of FRM provide the opportunity to do projects abroad.
Find out what a typical FRM workday is like
During the inhouseday, our FRM colleagues will talk about typical daily activities and projects of the team. Furthermore, you are going to work on a case which you will be presenting at the end of the afternoon. Obviously, we will end the day together with drinks. 
Are you and KPMG the perfect match?
Are you looking for a flying start of your career with the number one organization according to LinkedIn? Would you like to work on engagements for different large organizations and have nice insights in managing financial risks at several multinationals? Are you in for a challenge, are you eager to learn and do you want to further develop your qualitative and quantitative skills? Then we would like to welcome you to our headquarters in Amstelveen to get to know you and to see whether we are the perfect match!
Relevant application information
Please apply here for a spot during the inhouseday. If you like FRM already and you would like to apply for a position right away, please visit our vacancies webpage. In addition to entry-level positions, we also have graduation internships and work student positions available. For more information, please contact our recruiter Thomas Labots.