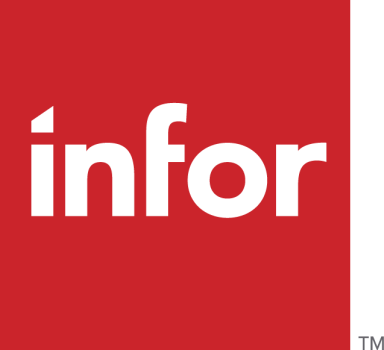 Company

Type

Vacancy

Location

Barneveld

Sector

Data Science, IT

Required language

Dutch, English
Description
DESCRIPTION
As one of the main Infor applications, Infor LN is the ERP solution for several complex manufacturing industries. As a result of the continued growth of our Development and Cloud activities, we are looking for an enthusiastic
Intern/Graduate
Together with a multidisciplinary team of skilled colleagues, you will support the development of the Infor LN product and the rollout to other environments that are used for testing, training, and demos.
You will have the opportunity to attend training and have room to grow professionally.
Key Responsibilities
As an intern, you will support the team in one or more improvement projects. Together with the management, the team maps out the information needs of a company and helps to focus on the right steering information. We develop ERP solutions for complex manufacturing industries.
Of course, analytical skills are important, but you must also have an eye for dealing with the customer. We help our client with optimization and that sometimes meets with resistance. We expect you to come up with a vision, creative and pragmatic solutions.
WHAT DO WE LOOK FOR?
Advanced mathematical and problem-solving skills
A collaborative mindset – at Infor we're all in it together
Programming skills in either C++, Java, or Python
Master's or Ph.D. in a quantitative field (e.g. Mathematics, Engineering, or Physics). For Master's graduates, coursework in Financial Engineering is highly preferred
Knowledge of databases, especially SQL Server and Oracle
Knowledge of Linux/Unix is an advantage
Knowledge of IT infrastructure in Amazon Web Services (AWS) is an advantage
Cooperative with other team members
Ability to work independently within the team
Speaks advanced Dutch and English
We offer
Permanent workplace in Barneveld.
Training
Fine cooperation with experienced colleagues
Growth opportunities within Infor
Travel expenses reimbursement (based on the zip code table)
Pension based on available premium.
Infor employees have: 
A sense of urgency - Conduct your work with intensity and speed. Huddle fast. Make fact-based decisions. Use good judgment. Keeping the initiatives moving. Repeat. 
A passion for customer success – Be responsive. Follow through on promises. Reject mediocrity. Be obsessive about doing better. Be accessible and communicate proactively. Be selfless. Work as One Infor. 
A thirst for innovation – Be curious. Be a change agent. Some ideas will prove out, and others will not. Fail fast. Iterate. Stay ahead of technology. 
A focus on results - Never ignores results and facts. Learn and adjust. Focus on quality in all that you do. Do more of what works; less of what is not working. Invest your time in value creation. Act like an owner with an adaptive, entrepreneurial spirit. 
A sense of community - Show compassion and caring for others. Be socially responsible. Be inclusive.
The information above is not complete and may change once joining Infor in the future but this is a guide of the overall role. Please find further information here: http://www.infor.com/
If you recognize yourself in this description and are interested in joining us to build the future of our company, please apply and send your CV to: sophie.vansanten@infor.com.