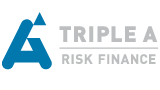 Company

Type

Vacancy

Location

Amsterdam

Sector

Actuary, Banking, Financial Risk Management

Required language

Dutch, English

Website
Description
Ben je toe aan een nieuwe uitdaging waarbij je zelf het tempo van je ontwikkeling en carrièrepad bepaalt? Starten bij Triple A betekent dat je terecht komt in een omgeving waar je veel vrijheid krijgt, er is de mogelijkheid om specialist te worden of je ontwikkeling op meerdere onderwerpen te richten binnen de sector. We zijn een jonge dynamische club waarbij professionele en persoonlijke ontwikkeling op nummer 1 staat!
Je functie
Als Risk Consultant Banking start je in een jong en ambitieus team van Risk Professionals bij een van de meest inhoudelijk sterke partijen in de markt. De werkzaamheden richten zich op de implementatie kant van het Financial Risk Management werk, dit houdt in dat je hands-on bezig bent met de modellen en cijfers. Je ontwikkelt nieuwe proposities en werkt als consultant aan één of twee klantprojecten tegelijkertijd. De werkzaamheden verschillen per opdracht en bestaan onder meer uit:
IFRS 9 – bijvoorbeeld het bouwen van PD en LGD modellen, vraagstukken van data analytische aard, de nieuwe 'definition of default', etc.;
Basel III/IV – counterparty credit risk, fundamental review of the trading book, CVA, Operational Risk;
EBA Stress Testing, AQR, Anacredit;
Predictive Data Analytics – verlaging default ratio hypotheken en consumer credits  Market risk en credit risk management projecten.
Daarnaast zet je jouw vaardigheden in voor meer strategische, tactische en operationele uitdagingen. Het gaat hierbij om verantwoordelijkheden als onder meer:
Waardering van hypotheekportefeuilles;
Kwantificeren van marktrisico's;
Uitvoeren van stress testing en scenario analyses;
FTP.
Je profiel
Je hebt een WO opleiding afgerond in de richting van Econometrie, Wiskunde of soortgelijke opleiding;
Je hebt een sterke interesse voor kwantitatieve bancaire vraagstukken;
Je bent ondernemend, ambitieus en leergierig;
Door je sterke communicatieve vaardigheden ben je een sparringpartner voor je collega's en klanten.
Ons aanbod
Wij bieden je een uitdagende functie binnen een hecht, jong team van professionals in een ambitieuze, gedreven en no-nonsense organisatie. Wij bieden jou de mogelijkheid om opleidingen en cursussen te volgen die je ondersteunen in je werk. Persoonlijke en professionele groei staan binnen onze dynamische kennisorganisatie centraal.
Stuur ons je motivatie en cv
Kom jij onze organisatie als gekwalificeerde high potential versterken? Maak gebruik van het onderstaande formulier om ons je cv, cijferlijsten en motivatie te sturen. Of mail naar werken@aaa-riskfinance.nl, t.a.v. Vivianne Collee. Voor aanvullende informatie kun je bellen met Vivianne, zij is te bereiken op 06 – 83 52 59 00.