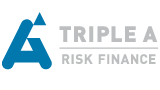 Company

Type

Vacancy

Location

Amsterdam

Sector

Actuary, Financial Risk Management

Required language

Dutch, English

Website
Description
Wil jij je carrière starten in een rol gericht op Risk Management en IT binnen de financiële sector? Bij Triple A – Risk Finance word je opgeleid tot een expert in de markt en sta je direct in contact met de klant.
Je carrière starten bij Triple A betekent dat je werkt met de specialisten uit de markt. Samen met je collega's werk je aan opdrachten bij de klant, je bouwt mee aan de toekomst van het Nederlands pensioen- en verzekeringsstelsel en biedt de markt diverse tooling en geautomatiseerde oplossingen. We zijn een jonge dynamische club waarbij leren op nummer 1 staat!
We zijn op zoek naar consultants die net als wij overtuigd zijn van de mogelijkheden die liggen op het snijvlak van finance, actuariaat, data science en IT.
Je functie
Als Risk Consultant start je in een team van Risk Professionals bij een van de meest inhoudelijk sterke partijen in de markt. Je adviseert klanten op het gebied van technologische innovatie voor hun modellen en bent hands-on bezig met het specificeren, programmeren, testen en analyseren van complexe Insurance en Pension Risk vraagstukken. Door jouw uitstekende communicatieve vaardigheden ben je goed in staat de klant te begrijpen, een brug te slaan tussen IT en de business, en nieuwe IT proposities te ontwikkelen.
Je profiel
Je hebt een afgeronde WO opleiding in de richting van Econometrie, Wiskunde, Informatica, Artificial Intelligence of soortgelijke opleiding.
Je hebt affiniteit met IT én de financiële sector.
Je hebt sterke programmeervaardigheden en ervaring met verschillende soorten tooling, zoals R, Python en/of Microsoft stack (C# / MS SQL / .NET / Visual Studio / Entity Framework / Azure).
Je bent ondernemend, ambitieus en leergierig.
Door je sterke communicatieve vaardigheden ben je een sparringpartner voor je collega's en klanten.
Ons aanbod
Wij bieden je een uitdagende functie binnen een hecht, jong team van professionals in een ambitieuze, gedreven en no-nonsense organisatie. We bieden je de mogelijkheid om opleidingen en cursussen te volgen die je ondersteunen in je werk. Persoonlijke en professionele groei staan binnen onze dynamische kennisorganisatie centraal.
Stuur ons je motivatie en cv
Kom jij onze organisatie als gekwalificeerde high potential versterken? Maak gebruik van het onderstaande formulier om ons je cv, cijferlijsten en motivatie te sturen. Of mail naar werken@aaa-riskfinance.nl, t.a.v. Vivianne Collee. Voor aanvullende informatie kun je bellen met Vivianne, zij is te bereiken op 06 – 83 52 59 00.