Company

Type

Company events

Location

Amsterdam

Sector

Consultancy, Financial Risk Management, Other

Required language

Dutch, English

Website
Description
Inhousedag
December 9, 2021
13:00 - 18:00
Forensic Technology is organizing an Inhouseday on December 9th. Have you always wondered what it is like to work within the Forensic Technology domain and are you interested to learn more? Join our Forensic Technology Inhouseday! At Deloitte.
Register
On the 9th of December from 13:00-18:00 we will be organizing the Forensic Technology Inhouseday. On this day we are offering you (both Master and Bachelor students) the opportunity to meet our team and we will give you an insight of what working at Deloitte is like. You will have the opportunity to solve a client case using forensic technology and data analytics tools and techniques together with our experienced Forensic Technology consultants. 
Who is it for?
Do you follow a quantitatively oriented education such as (business) mathematics, econometrics, physics, data science, computer science/computer Science, AI and do you have a strong IT affinity and passion for digital forensic research?
Are you interested in the field of digital forensics, electronic discovery and forensic data analysis to solve complex financial crime cases? Do you get excited about analyzing forensic artifacts in cloud environments, computing or mobile devices?
Then join our Forensic Technology Inhouse Day!
Date, time and program
The Inhouse day takes place on Thursday 9th of December from 13:00 till 18:00. Please find the agenda below:
13:00 – 13:30 Introduction about Deloitte
13:30 – 14:00 About Forensic Technology
14:00 – 16:30 Case
16:30 – 17:00 Office tour
17:00 – 18:00 Drinks
Register now
Based on the CV screening you'll be invited for the event. Upon your registration you'll receive an email with a request to send your CV. Register before 5th of December.
Where it will take place
Gustav Mahlerlaan 2970, 1081, LA
Mariëlla Hummel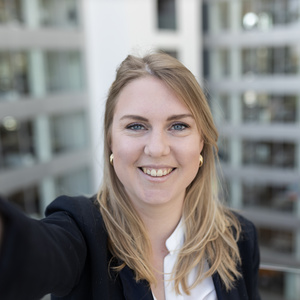 Get in touch with Mariëlla Hummel
Campus Recruiter Financial Advisory