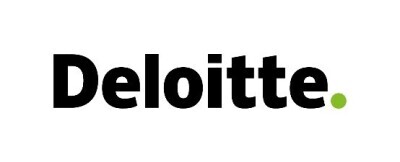 Company

Type

Vacancy

Location

Amsterdam

Sector

Consultancy, Financial Risk Management, Other

Required language

Dutch, English

Website
Description
Unfolding reporting regulations and help our clients perform as a responsible business.
What impact will you make?
Binnen de financiële sector worden organisaties constant geconfronteerd met nieuwe en veranderende rapportageverplichtingen en  wet- en regelgeving. Denk hierbij bijvoorbeeld aan rapportages als FINREP en COREP, maar ook aan BASEL III & IV, AnaCredit, BIRD, CRR2 en CRD5. Hier  staan wij als Deloitte midden in! Wij analyseren niet alleen wet- en regelgeving, maar wij helpen onze klanten om het in de praktijk te brengen, door middel van impact analyses en (regulatory gedreven) verandertrajecten.
Daarnaast leven we in een veranderlijke wereld en helpen we onze klanten om toekomstbestendig te zijn. Een concreet voorbeeld zijn de nieuwe rapportage vereisten voor financiële instellingen die samenhangen met zogenoemde 'Environmental, Social & Governance (ESG) risks'. Dit is voor veel financiële instellingen nog onbekend terrein en hier komen dan ook verschillende uitdagingen bij kijken. Niet alleen interpretatie van wet- en regelgeving, maar ook invloed op huidige business processen en alle data die hiermee gepaard gaat. Wij staan hiermee aan de wieg van het bestrijden van klimaatverandering!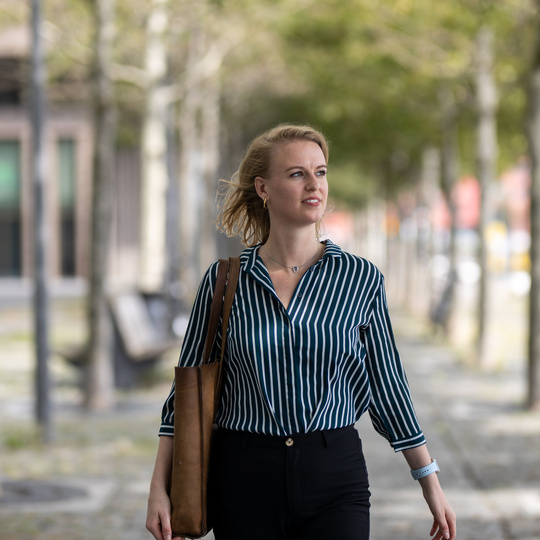 This is how
Als consultant in Financial Risk Analytics & Reporting begrijp je welke uitdagingen er voor financiële instellingen en andere bedrijven zijn op het gebied van data & rapportageverplichtingen. Je hebt affiniteit met het inzichtelijk maken van de wet en regelgeving, onderliggende risico's en rapportageverplichtingen voor de financiële sector. Je denkt mee met het opzetten van de strategie en de uitvoering van de activiteiten rondom het implementeren van nieuwe en gewijzigde financiële rapportages.
Tevens help je onze klanten te transformeren in een data-gedreven organisatie met optimale bedrijfsprocessen. Uiteindelijk kun je jouw bevindingen op een creatieve manier presenteren en help jij bij het praktisch implementeren binnen diverse afdelingen bij de klant. Je werkt binnen projecten met mensen van uiteenlopende disciplines, zoals Finance, Risk Management, Data Analytics, Reporting & Sustainability. Je begrijpt hun manier van werken en herkent de vaktermen die zij gebruiken.
Je bent een starter dus de wereld van Deloitte is nog nieuw voor je. Je hebt de basiskennis om opdrachten tot een succes te maken. Wij gaan jou helpen een goede professional te worden, maar verwachten daarbij dat je proactief bent, energie krijgt van het werken in teams en jouw mening durft te geven. Je levert tevens een significante bijdrage aan het ontwikkelen van proposities en andere klantopdrachten. Je krijgt energie van werken in een divers team met verschillende culturen en achtergronden, alsmede een breed scala aan kennisgebieden en interesses!
What we offer
Naast een vast salaris, deel je bij ons mee in de winst.

Een development program waardoor je je doorlopend blijft ontwikkelen.

Vergoeding om een thuiswerkplek in te richten om te zorgen dat je op een ergonomisch verantwoorde manier kunt werken.

Een 32 of 40-urige werkweek.
What you offer
Jij hebt alle benodigde achtergrondkennis opgedaan in de collegebanken;
Je hebt een afgeronde universitaire opleiding, zoals (Quantitative) Finance, Data Science, (Technische) Bedrijfskunde, Informatica, Econometrie, Economie, of een andere relevantie studie;
Je bent in algemene zin geïnteresseerd in de financiële sector en hebt de ambitie om je hier in te ontwikkelen;
Je hebt affiniteit met regulatory reporting, data-analyse, data management, risico management en sustainability;
Je wilt graag meedenken hoe de financiële sector zich continu kan verbeteren en zich kan klaarmaken voor de toekomst;
Je hebt uitstekende analytische vaardigheden en aandacht voor detail;
Je bent zelfvoorzienend en proactief, wat betekent dat je zowel onafhankelijk kunt werken als om hulp durft te vragen;
Je hebt een goede beheersing van de Nederlandse en Engelse taal in woord en geschrift.
(W)here
Jouw expertise deel je met zo'n 50 andere collega's met diverse achtergronden en 18 verschillende nationaliteiten in het Financial Risk Analytics & Reporting-team dat onderdeel is van Deloitte Risk Advisory. Je wordt actief betrokken bij discussies en het maken van beslissingen. Voorbeelden van projecten zijn data integration, het verbeteren van data quality van regulatory reporting en het vertalen van functional requirements voor het ontwerpen van technology solutions. Verder ben je bezig met het opstellen van roadmaps, implementatie en het ondersteunen van klanten in het opleveren van complexe data-driven transformaties. 
Bij Financial Risk Analytics & Reporting vinden we het belangrijk jezelf continu te ontwikkelen en daarom hechten we veel waarde aan persoonlijke ontwikkeling en innovatie.