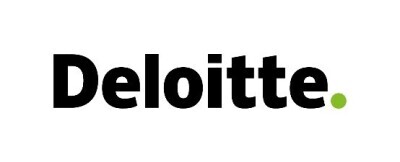 Company

Type

Vacancy

Location

Amsterdam

Sector

Consultancy, Financial Risk Management, Other

Required language

Dutch, English

Website
Description
Ontwerpen van next-generation decision making en compliant reporting solutions voor onze klanten om data-driven business transformaties in de Financial Services Industry (FSI) te verwezenlijken.
What impact will you make?
Als Consultant Data Management bij Financial Risk Analytics & Reporting (FRAR) ben je gepassioneerd over data-driven business transformaties. Jij overbrugt de kloof tussen de data en technologie.
Samen met jouw collega's gebruik je je kennis en ervaring om data-driven transformaties uit te voeren en te managen. Je ondersteunt program managers in het opleveren van grote projecten bij vooraanstaande klanten binnen de FSI. Dit doe je door middel van het opstellen van roadmaps en het sturen van de implementatie van finance en risk data projecten.
Ben je geïnteresseerd? Bij Financial Risk Analytics & Reporting zijn we op zoek naar een Consultant om ons team te versterken! Ons team gaat bij de klant de uitdaging aan op het gebied van technologie, strategie en transformatie vanuit een data perspectief.
Wij combineren industrie ervaring, consultancy en data management om zo een blijvende impact te creëren. Je helpt klanten bijvoorbeeld bij het formuleren van een datastrategie, datamanagementbenaderingen, het implementeren van data governance kaders, of het implementeren van technology-based data solutions. We zijn op zoek naar de beste op het gebied van data! Dit is waarbij jij komt kijken.
Binnen Financial Risk Analytics & Reporting vinden we het belangrijk om actief bij te dragen aan het team. Daarom steunen we jou in het tot leven brengen van je ideeën!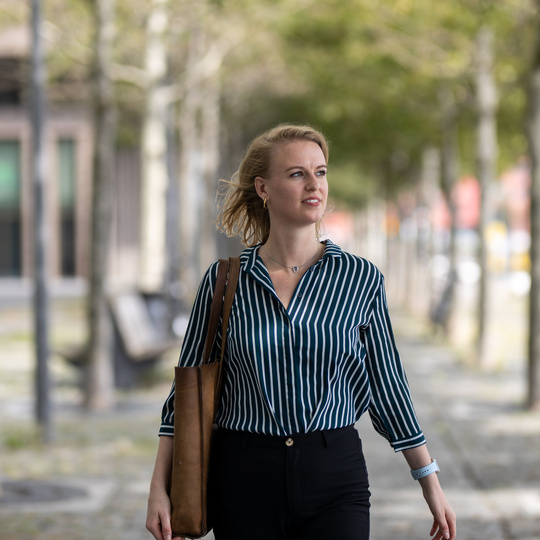 This is how
Als Consultant begrijp jij de uitdagingen die FSI klanten en andere bedrijven hebben met betrekking tot finance en risk data. Jij bent de onmisbare schakel tussen business en technologie. Jij helpt de klant om inzicht te krijgen uit data door data-driven reporting voor next-generation decision making en compliant reporting. Jouw verantwoordelijkheden zijn onder andere:
Strategic roadmap design en program execution als Project Management Officer (PMO).
Hands-on bepalen van data requirements en het opstellen van data modellen.
Het specificeren, vertalen en implementeren van business requirements.
Het garanderen van data kwaliteit en de klant helpen om inzicht te krijgen uit data.
Het maken van kritieke beslissingen door middel van analytics.
Het combineren van project managent en datamanagement, klantrelaties tot stand brengen, en het begeleiden van collega's.
Het presenteren van resultaten aan executives.
Het kunnen samenwerken met en begrijpen van professionals uit verscheidene disciplines zoals Finance, Risk Management, Data Analytics, Data Management, Reporting & Sustainability.
Je hebt minimaal 2 jaar relevante werkervaring. Jij brengt de academische kennis en soft skills die nodig zijn om succesvol een project op te leveren. Wij geven jou de mogelijkheid om een carrière op te bouwen en steunen je in je professionele en persoonlijke ontwikkeling. Je focust je op continu verbeteren van je skillset en de kwaliteit van je werk. Je neemt het voortouw bij interne projecten, bijvoorbeeld door innovatieve proposities of proposals te creëren.
Bij ons krijg je de tools en middelen om jezelf verder te ontwikkelen. Je wordt gecoacht en ondersteunt bij elke nieuwe uitdaging die je aangaat. We bieden de mogelijkheid om deel te nemen aan de 'Deloitte Data Academy', de beste manier om je te voorzien van de essentiële skills en tools (SQL, Excel, Python, Power BI, DAMA-DMBOK, etc.) die nodig zijn om data kwesties in het bedrijfslevel op te lossen.
What we offer
Een vast salaris.

Een development program waardoor je je doorlopend blijft ontwikkelen.

Vergoeding om een thuiswerkplek in te richten om te zorgen dat je op een ergonomisch verantwoorde manier kunt werken.

Flexibele werktijden, je deelt je eigen agenda in.
What you offer
Je beschikt over uitstekende communicatieve vaardigheden en bent in staat om in overleg met de klant passende oplossingen aan te dragen. Met jouw sterk analytische vermogen weet je het team te inspireren en te motiveren om te presteren.
Als een high-performing talent zie je eindeloze mogelijkheden voor je klanten. Je komt met de beste 'out of the box' oplossingen. Voor de rol van Consultant Data Management beschik je verder over:
een masterdiploma in Information Management, Digital Business & Innovation, Business Analytics of andere relevante studie;
affiniteit met data, technologie, project management en verstand van de FSI;
kennis met betrekking tot Risk management en Regulatory reporting is een pre;
kennis met betrekking tot data management en governance en de skills om data analyse uit te voeren;
sterk analytisch vermogen en in staat om complexe ideeën te communiceren en analyseren;
in staat om te  werken in (agile) teamverband;
verantwoordelijkheidsgevoel, ambitieus, en staat open voor persoonlijke ontwikkeling;
uitstekende communicatieve vaardigheden en beheersing van geschreven en gesproken Engels (Nederlands is een pre, maar geen vereiste).
(W)here
Jouw expertise deel je met zo'n 50 andere collega's met diverse achtergronden en 18 verschillende nationaliteiten in het Financial Risk Analytics & Reporting-team dat onderdeel is van Deloitte Risk Advisory. Je wordt actief betrokken bij discussies en het maken van beslissingen. Voorbeelden van projecten zijn data integration, het verbeteren van data quality van regulatory reporting en het vertalen van functional requirements voor het ontwerpen van technology solutions. Verder ben je bezig met het opstellen van roadmaps, implementatie en het ondersteunen van klanten in het opleveren van complexe data-driven transformaties. 
Bij Financial Risk Analytics & Reporting vinden we het belangrijk jezelf continu te ontwikkelen en daarom hechten we veel waarde aan persoonlijke ontwikkeling en innovatie.