Company

Type

Vacancy

Location

Amsterdam

Sector

Consultancy, Financial Risk Management, Other

Required language

Dutch, English

Website
Description
Het Credit Risk team versterken om buitengewone prestaties te leveren en indruk maken op je klanten met kennis en expertise.
What impact will you make?
Credit Risk professionals helpen banken en andere financiële instellingen om de risico's die verbonden zijn aan de kredietcomponent van hun portefeuille onder controle te houden. In deze context zijn verliezen voornamelijk het gevolg van het feit dat kredietnemers of tegenpartijen hun verplichtingen niet nakomen volgens overeengekomen voorwaarden.
Als gevolg voeren Credit Risk professionals hun werk uit in overeenstemming met de huidige regelgeving, in een omgeving die voortdurend verandert, gekenmerkt door de komst van nieuwe digitale en data gestuurde beslissingen.
Een consultant bij Deloitte Credit Risk heeft impact op de wereldwijde financiële dienstverlening door invloedrijke klanten te bedienen en te werken in projecten die de financiële dienstverlening positief hervormen. Naast het werken aan opdrachten, ondersteunen consultants ook bij het voorbereiden van proposals en draag je bij aan onderzoek en het schrijven van artikelen.
Je zal deelnemen aan een collaboratieve bedrijfscultuur waar getalenteerde individuen hun beste werk laten zien. Binnen Deloitte waarderen we een innovatieve houding, een multidisciplinaire interesse en een uitzonderlijke dienstverlening door expertise en professionaliteit.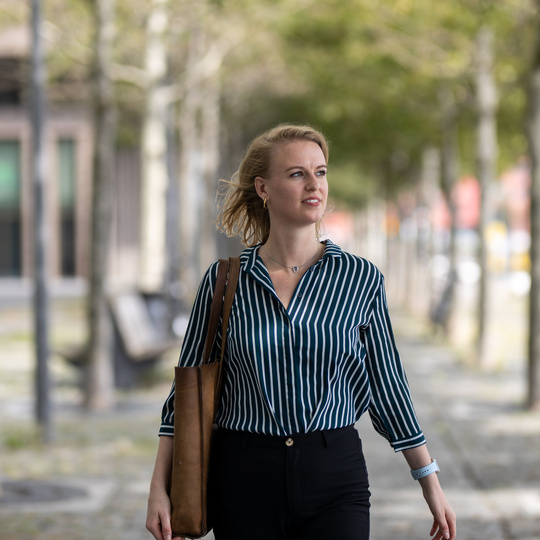 This is how
het ontwikkelen en communiceren van een strategische en innovatieve visie op de financiële dienstverlening;
in staat zijn om connecties te maken met en advies uit te brengen op verschillende aspecten van zowel de credit risk sector als andere aspecten van de financiële sector;
jouw vaardigheden toepassen op kwantitatieve modellen en data-analyse;
de vertaalslag maken van technische resultaten naar impact voor klanten;
het opbouwen van een groot netwerk binnen de financiële dienstverlening en gelijkgestemden op het gebied van kwantitatief modelleren.
What we offer
Naast een vast salaris, deel je bij ons mee in de winst.
Een development program waardoor je je doorlopend blijft ontwikkelen.
Vergoeding om een thuiswerkplek in te richten om te zorgen dat je op een ergonomisch verantwoorde manier kunt werken.
Een 32 of 40-urige werkweek.
What you offer
Als het aankomt op de technische aspecten van deze functie, kan er van alles op je pad komen. Tegelijkertijd kun jij het team inspireren en motiveren met nieuwe inzichten om uitstekende resultaten op te leveren.
Je durft nieuwe dingen te proberen en je blijft leren en jezelf ontwikkelen, ook al ondervind je gedurende het proces tegenslagen. Voor de rol van Consultant in het Credit Risk team, zijn we op ook op zoek naar het volgende:
je hebt één van de volgende studies afgerond: Actuarial Science, Econometrics, Mathematics, Economics, (Quantitative) Finance of een andere bèta Master;
je bent ambitieus, onafhankelijk, energiek en in staat om te presteren onder druk;
je woont in Nederland;
je hebt affiniteit met de financiële sector;
je hebt uitstekende analytische vaardigheden;
je hebt affiniteit met kwantitatief modelleren en/of programmeren;
je bent een teamspeler;
je hebt goede communicatieve vaardigheden;
je beheerst het Engels goed, zowel sprekend als schriftelijk.
(W)here
Je deelt je expertise met ongeveer 30 collega's van het Credit Risk Modeling team wat onderdeel is van Financial Risk Management binnen de Risk Advisory tak van Deloitte.  Financial Risk Management focust op modelontwikkeling en -validatie voor belangrijke financiële dienstverleners in Nederland, waarbij kwantitatieve methoden en technieken worden gebruikt om verschillende uitdagingen op te lossen. Dit omvat modelleertechnieken uit quantitative finance, statistiek en toegepaste wiskunde. Daarnaast dienen we ook rekening te houden met de impact van wet- en regelgeving.
Op deze afdeling vinden we het belangrijk om jezelf continu te ontwikkelen. Daarom waarderen we innovatie en persoonlijke ontwikkeling.