Company

Type

Traineeship

Location

Amsterdam

Sector

Consultancy, Data Science

Commences at

20 March 2023
Description
Als trainee ben jij de toekomst van ITDS. Met jouw enthousiasme en onze professionele begeleiding halen we het maximale uit jouw potentieel. Tijdens het Business Consultancy Traineeship kun je rekenen op waardevolle trainingen en uitdagende opdrachten. En daarna? Ga je met jouw expertise bij onze klanten het verschil maken. Daarnaast word je gedurende het hele traineeship dedicated gecoacht door onze Talent Manager en kijk je samen naar het carrièrepad dat het beste bij jouw talenten en ambities aansluit. Ben jij klaar voor de (kick)start van je carrière?
Over het Business Consultancy Traineeship
Het Business Consultancy Traineeship bestaat uit drie onderdelen.
Masterclass (4-6 weken)
Aan de hand van inhoudelijke en 'hard' skill trainingen leer je alles over het zijn van een consultant bij ITDS. Je krijgt diepgaande kennis over de thema's van ons vakgebied in de financiële sector, zoals pensioenen, datamanagement, digitale transformaties en IT-oplossingen en implementaties. Daarnaast krijg je ook een aantal 'soft' skill trainingen waarbij je aan de slag gaat met de ontwikkeling van essentiële consultancy skills. De Masterclass rond je af met het behalen van een aantal belangrijke certificaten en een uitdagende praktijkcase.
Een stage (4-6 weken)
De volgende weken staan in het teken van een stageopdracht bij een van onze klanten. Met een team van collega's ga je aan de slag met een opdracht op het snijvlak van business en technologie voor een gerenommeerde bank, verzekeraar of pensioenuitvoerder. Gedurende de masterclass en je stage word je intensief begeleid door onze Traineeship Managers en krijg je voortgangsgesprekken tijdens een wekelijkse Bila.
Learning & Development (1 jaar)
Gefeliciteerd! Je hebt de eerste fase van het Traineeship succesvol afgerond en je start in de functie van Associate Business Consultant. Tijdens deze fase werk je aan een uitdagend vraagstuk bij één van onze opdrachtgevers en volg je één keer per maand een training. Je wordt voortdurend gecoacht en werkt met jouw Talent Manager aan je individuele groeipad. Daarnaast heb je toegang tot ons online opleidingsprogramma waar je vrijblijvend trainingen kunt volgen om jouw ontwikkeling nog meer af te stemmen op je persoonlijke behoefte. Door de combinatie van werken op opdracht, coaching en trainingen blijf jij jezelf continu ontwikkelen als consultant bij ITDS.
Werken bij ITDS
Natuurlijk, we werken keihard. Maar hebben ook plezier. We borrelen niet alleen met elkaar, maar we sporten ook samen. We hockeyen, lopen halve marathons en we organiseren jaarlijks een skitrip. En vanuit ons sporthart zijn we sponsor van de Johan Cruyff Foundation. Een beetje de sfeer te proeven van onze activiteiten? Neem een kijkje op onze werken bij pagina.
Dit kun je van ons verwachten
Kies jij ervoor om het beste uit jezelf te halen? In je vak –en daarbuiten? Wij bieden de juiste arbeidsvoorwaarden om je daarbij te helpen. Je wordt vanaf de start van het Traineeship al gelijk betaald en mag werken voor een van de beste adviesbureaus voor verzekeraars van Nederland (uitgeroepen door Consultancy.nl). Daarnaast:
Brutosalaris van € 2860 inclusief vakantiegeld
25 vakantiedagen
Optie om 5 extra vakantiedagen bij te kopen
Soepele werktijden
Deelname premievrij pensioenplan
Laptop van de zaak
Mobiele telefoon vergoeding
Flexibel mobiliteitsbeleid met een budget van € 400
Gezellige borrels en uitjes
Dedicated coaching
Gezonde lunch
Sportactiviteiten
COLLEGA'S VERTELLEN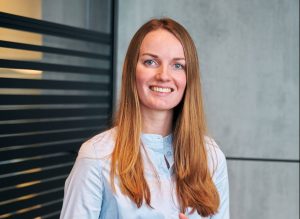 ASSOCIATE BUSINESS CONSULTANT
Francis van der Giessen
"Ik ben begonnen met een data migratie opdracht bij een grote (her)verzekeraar. Het doel van dit project is om inactieve polissen uit verschillende applicaties te migreren naar een interne, generieke archiefoplossing. De eerste paar weken had ik een ondersteunende rol, waarbij ik een ITDS-collega heb geholpen met het afronden van een aantal migraties. Al snel kon ik zijn rol overnemen en kreeg ik de verantwoordelijkheid voor het opstarten en uitvoeren van de volgende migraties. Een leuke en leerzame opdracht waar ik zowel mijn management als technische vaardigheden verder kan ontwikkelen!"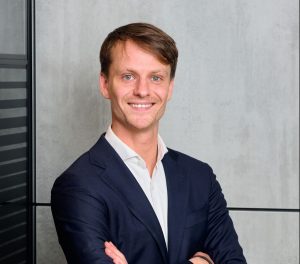 ASSOCIATE BUSINESS CONSULTANT
Robin van Gemeren
"Na het traineeship kwam ik op opdracht bij een investment bank als Program Management Officer (PMO) en Scrum Master. Binnen mijn afdeling zijn we bezig met het bouwen van een Enterprise Data Warehouse (EDW) om een 'single source of truth' binnen de bank te bewerkstelligen, van waaruit we kunnen rapporteren naar de DNB. Naast mijn Scrum Master taken, ondersteun ik de Project Manager met de dagelijkse bezigheden binnen het project. Dit varieert van het updaten van de financials en het aanleveren van presentatiestukken voor onze maandelijkse program board meeting, tot het plannen en voorzitten van meetings met stakeholders en het Product Owner team. Een uitdagend en leerzaam project."
Dit breng jij mee
Een hbo- of wo-diploma;
0 – 2 jaar relevante werkervaring;
Een sterk analytisch vermogen en uitstekende communicatieve vaardigheden;
Een flinke dosis ambitie en leergierigheid;
Affiniteit met IT en de financiële sector.
Dit zijn wij
Bij ITDS werk je aan projecten waarmee je grote merken in de financiële dienstverlening écht verder helpt. Die nog nooit eerder gedaan zijn – of niet op onze manier. We zitten bovenop de nieuwste ontwikkelingen en technologie. En zetten deze in om het nóg slimmer en sneller aan te pakken. Wij bieden je permanent relevante opleidingen en stimuleren je om steeds weer uit je comfort zone te stappen. Pak alle ruimte die je nodig hebt. Want jouw ideeën brengen ITDS verder.
We leren je graag kennen
De startdata van het Business Consultancy Traineeship zijn 20 maart en 15 mei 2023. Heb je vragen? Je kan direct contact opnemen met Campus Recruiter Fleur via +316 29 09 32 15, of stuur een mail naar traineeship@itds.nl. Je kan ook contact opnemen via het contactformulier hiernaast. Solliciteren? Je bent van harte welkom!
Zie hier voor meer informatie