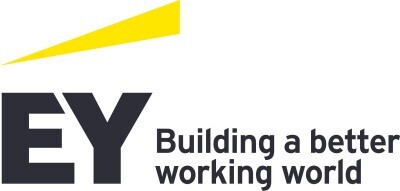 Company

Type

Scriptant

Location

Amsterdam

Sector

Data Science

Required language

Dutch, English

Website
Description
EY is een wereldwijde speler actief op het gebied van (Tech) Consultancy, Assurance, Tax en Transactions. Met onze expertise, systemen en financiële diensten dragen we bij aan een betere werkomgeving. Dat begint met een cultuur waarin je training, kansen en creatieve vrijheid krijgt om jezelf en EY continu te verbeteren.
Door globalisering en technologische ontwikkelingen is de omgeving van organisaties sterk aan het veranderen. Als EY (Tech) Consultant begeleid je organisaties bij deze transformaties. Teams bestaan uit gespecialiseerde consultants in verschillende disciplines en de projecten waar consultants zich mee bezig houden variëren van strategieontwikkeling tot strategie executie. Onze consultants adviseren onder andere op het gebied van Data Analytics, Technology, IT, Data Privacy, Cybersecurity, Finance, Risk, Supply Chain & Operations, Life Science & Healthcare en Strategy.
Wat je bij ons kunt verwachten – een verrijkende ervaring waarvan je een leven lang profiteert
Een scriptie stage bij het Data & Analytics team biedt jou de kans om je scriptie te schrijven, ondersteund door het Data & Analytics team, welk team zich focust zich op het begrijpen van de data- en informatie uitdagingen van onze klanten.
De consultants van het Data & Analytics team houden zich bezig met de zoektocht naar concrete informatie-oplossingen die direct resultaat opleveren voor onze klant, door het maken van de verstaalslag van de informatiebehoefte naar, en ook het creëren van analytics, dashboards en managementrapportages.
Als scriptie stagiair verricht je zelfstandig onderzoek bij het Data & Analytics team vanuit ons kantoor in Amsterdam
Het onderwerp van jouw scriptie wordt in onderling overleg vastgesteld, samen met jouw counselor, die jou ondersteunt bij het formuleren van jouw probleemstelling en geeft (academische) begeleiding en je helpt bij alle praktische vragen.
In overleg met jouw counselor kun je ook, afhankelijk van jouw wensen, een aantal dagen meelopen in de praktijk.
Je zult waardevolle en relevante werkervaring opdoen in een informeel en collegiaal team.
Wat je meebrengt – vaardigheden waarmee je de toekomst vorm geeft
Je zit in het laatste jaar van jouw Master Business Analytics, Bedrijfskundige informatie, Econometrie of Bedrijfseconomie (of iets vergelijkbaars).
Je hebt een affiniteit en interesse voor het vakgebied (Analytics en Consulting)
Je hebt een drive om in teamverband verdere groei te realiseren, voor zowel de afdeling als op persoonlijk vlak.
Je bent creatief, communicatief vaardig, hebt een goede dosis aan resultaatgerichtheid en doorzettingsvermogen.
Je beheerst de Nederlandse en Engelse taal, en bent communicatief sterk in beide talen.
Wat we je bieden – een inspirerende werkomgeving
We bieden je een stimulerende werkplek bij ons op kantoor om je scriptie te schrijven en kennis te maken met onze professionele, maar informele cultuur. Wat je nog meer kan verwachten bij EY:
De mogelijkheid om deel te nemen aan verschillende sociale activiteiten die op kantoor worden georganiseerd, zoals: Young EY, vrijdagmiddagborrels, sportevenementen en stagiaire uitjes.
De mogelijkheid voor snelle professionele en persoonlijke ontwikkeling; maak een optimale carrière start welke bestaat uit verantwoordelijkheden, het leren van ervaren collega's, een uitgebreid netwerk en het volgen van verschillende workshops.
Bij EY heeft elk individu met zijn/haar visie en mening een unieke bijdrage. Dus ook jij! Onze cultuur is open waarin aandacht voor diversiteit beleidsmatig is verankerd.
Klik hier voor meer informatie over wat werken bij EY aantrekkelijk maakt.
Word onderdeel van ons highest performing team!
Heb je vragen, neem dan contact op met Solange van Heemstra via +31(0)6 1588 6484 of via email solange.van.heemstra@nl.ey.com.
Een online assessment maakt onderdeel uit van de sollicitatieprocedure.