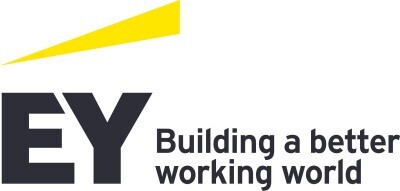 Company

Type

Scriptant

Location

Amsterdam

Sector

IT

Required language

Dutch, English

Website
Description
EY is een wereldwijde speler actief op het gebied van accountancy, tax, transactions en consultancy services. Met behulp van onze expertise, systemen en financiële diensten dragen wij bij aan een betere werkomgeving. Dat begint met een cultuur waarin jij training, kansen en creatieve vrijheid krijgt om jezelf en EY continu te verbeteren.
Financial Services biedt dienstverlening aan klanten in de financiële sector. Denk hierbij aan banken, verzekeraars, pensioenfondsen en asset management. Onze opdrachtgevers hebben dagelijks te maken met nieuwe, vaak unieke eisen vanuit bijvoorbeeld wet- en regelgeving. EY is de enige grote adviesorganisatie met een geïntegreerde financiële servicespraktijk voor Europa, het Midden-Oosten, India en Afrika (EMEIA).
Wat je bij ons kunt verwachten – een verrijkende ervaring waarvan je een leven lang profiteert.
Als afstudeer stagiair bij ons financial services (FSO) cybersecurity team zal jij je bezig houden met het schrijven van je scriptie op het gebied van cybersecurity. Vanuit ons team, zal je intensief worden begeleidt door een stagebegeleider die je zal voorzien van input en advies voor je onderzoek. Daarnaast zijn collega's uit ons team beschikbaar om mee te denken en hun kennis en relaties met je te delen. Verder krijg je de kans om een kijkje te nemen bij lopende opdrachten en krijg je de gelegenheid om meer cyberkennis op te doen.
In samenwerking met je scriptiebegeleider komen wij graag tot een mooi resultaat van jouw onderzoek! Wij denken graag met je mee maar bij ons heb je de flexibiliteit om zelf je scriptieonderwerp te kiezen. Een aantal voorbeelden van cybersecurity gerelateerde onderwerpen kunnen zijn:
Cyber awareness en Cybertrainingen
Artificial Intelligence, Cyber analytics en Robotic Process Automation
Identity & Access Management
Internet of Things
Privacy en Blockchain.
Wat je meebrengt – vaardigheden waarmee je de toekomst vorm geeft
Momenteel bezig bent met het laatste jaar van je WO-opleiding.
Een passie hebt voor cybersecurity gerelateerde onderwerpen.
Leergierig en een echte teamplayer bent.
De ambitie hebt om jezelf verder te ontwikkelen op het gebied van cybersecurity en eventueel later aan de slag te gaan als cybersecurityadviseur.
Wat wij je bieden – een inspirerende werkomgeving
Bij EY staat training en ontwikkeling voorop. Wij investeren graag in jou en jouw kennis, dat bepaalt immers de kwaliteit van onze diensten. Je wordt gecoacht en neemt daarbij zelf de regie over je doorgroeimogelijkheden en kansen. Wij bieden je:
Een uitdagende en enerverende stage in een snel veranderende, innovatieve sector binnen een divers team waarin je zult samenwerken met teamleden met verschillende studieachtergronden.
Ruimte voor persoonlijke en vakinhoudelijke ontwikkeling met vrijheid en flexibiliteit om je rol uit te oefenen op de manier die het beste bij jou past.
Marktconforme arbeidsvoorwaarden.
Klik hier voor meer informatie over wat werken bij EY aantrekkelijk maakt 
Word onderdeel van ons highest performing team!
Is het cybersecuritydomein één van je passies en wil jij je scriptie naar 'the next level' brengen? Kom een keer kennis met ons maken of ontvang meer informatie over de sollicitatieprocedure via Solange van Heemstra, Campus Recruiter, via solange.van.heemstra@nl.ey.com of +31(0)6 1588 6484. Wil je meteen solliciteren? Dat kan natuurlijk ook via onderstaande link.
Onderdeel van de sollicitatieprocedure zijn een online assessment en een Pre Employment Screening (PES). Een PES houdt in: controle op je identiteitsbewijs en diploma's, Verklaring Omtrent het Gedrag (VOG) en een verklaring van EY met betrekking tot betrouwbaarheid bij indiensttreding.