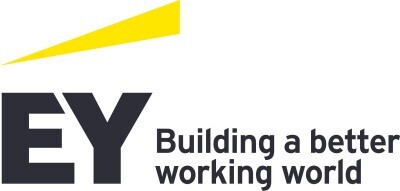 Company

Type

Scriptant

Location

Amsterdam

Sector

Actuary

Required language

Dutch, English

Website
Description
EY is een wereldwijde speler actief op het gebied van (Tech) Consultancy, Assurance, Tax en Transactions. Met onze expertise, systemen en financiële diensten dragen we bij aan een betere werkomgeving. Dat begint met een cultuur waarin je training, kansen en creatieve vrijheid krijgt om jezelf en EY continu te verbeteren.
Financial Services biedt dienstverlening aan klanten in de financiële sector. Denk hierbij aan banken, verzekeraars, pensioenfondsen en asset management. Onze opdrachtgevers hebben dagelijks te maken met nieuwe, vaak unieke eisen vanuit bijvoorbeeld wet- en regelgeving. EY is de enige grote adviesorganisatie met een geïntegreerde financiële servicespraktijk voor Europa, het Midden-Oosten, India en Afrika (EMEIA).
Wat je bij ons kunt verwachten – een verrijkende ervaring waarvan je een leven lang profiteert
De fiscale gevolgen van de verhoging van de pensioenleeftijd, de vergrijzing van de bevolking, een hogere levensverwachting, de digitalisering en innovatie binnen de verzekeringssector, big data, cyber- en privacy issues die van invloed zijn op schadeverzekeraars en de intrede van nieuwe wet- en regelgeving (o.a. IFRS 17) zijn maar een aantal onderwerpen waar het EY Actuarissen team zich mee bezig houdt.
Als scriptie stagiaire ben jij verantwoordelijk voor het uitvoeren van zelfstandig onderzoek bij de afdeling Actuarial Services.
Het team helpt je bij het bepalen van een passend scriptie onderwerp, denk bijvoorbeeld aan Asset Risk Management, Schadeverzekeringen, Levensverzekeringen, Pensioenen of Analytics/Zorg, maar we waarderen het ten zeerste als je zelf met een voorstel komt.
Je krijgt een begeleider toegewezen die jou ondersteunt bij het formuleren van jouw probleemstelling en geeft (academische) begeleiding en je helpt bij alle praktische vragen.
In overleg met jouw counselor kun je ook, afhankelijk van jouw wensen, een aantal dagen meelopen in de praktijk.
Je zult waardevolle en relevante werkervaring opdoen in een informeel en collegiaal team.
Wat je meebrengt – vaardigheden waarmee je de toekomst vorm geeft
Je zit in de laatste fase van een WO opleiding econometrie, actuariaat (actuarial sciences), wiskunde of business analytics.
Je hebt interesse in de financiële sector en actuariële vraagstukken op het gebied van schade, leven, pensioenen, analytics, zorg of asset risk management.
Naast je studie heb je jezelf op verschillende manieren ontwikkeld, bijvoorbeeld tijdens een relevante stage, een bestuursjaar of andere nevenactiviteiten.
Je bent een teamspeler, beschikt over een analytisch denkvermogen en hebt vernieuwende ideeën.
Je bent (zowel mondeling als schriftelijk) communicatief vaardig in het Nederlands en Engels en bent minimaal 4 dagen per week beschikbaar.
Wat we je bieden – een inspirerende werkomgeving
We bieden je een stimulerende werkplek bij ons op kantoor om je scriptie te schrijven en kennis te maken met onze professionele, maar informele cultuur. Wat je nog meer kan verwachten bij EY:
De mogelijkheid om deel te nemen aan verschillende sociale activiteiten die op kantoor worden georganiseerd, zoals: Young EY, vrijdagmiddagborrels, sportevenementen en stagiaire uitjes.
De mogelijkheid voor snelle professionele en persoonlijke ontwikkeling; maak een optimale carrière start welke bestaat uit verantwoordelijkheden, het leren van ervaren collega's, een uitgebreid netwerk en het volgen van verschillende workshops.
Bij EY heeft elk individu met zijn/haar visie en mening een unieke bijdrage. Dus ook jij! Onze cultuur is open waarin aandacht voor diversiteit beleidsmatig is verankerd.
Klik hier voor meer informatie over wat werken bij EY aantrekkelijk maakt.
Word onderdeel van ons highest performing team!
Heb je vragen, neem dan contact op met Solange van Heemstra via +31(0)6 1588 6484 of via email solange.van.heemstra@nl.ey.com.
Een online assessment maakt onderdeel uit van de sollicitatieprocedure.