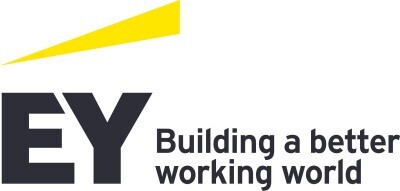 Company

Type

Internships

Location

Amsterdam

Sector

Consultancy, Data Science

Required language

Dutch, English

Website
Description
As a global leader in (Tech) Consultancy, Assurance, Tax and Transactions services, we're using the finance products, expertise and systems we've developed to build a better working world. That starts with a culture that believes in giving you the training, opportunities and creative freedom to make things better.
Within (Tech) consultancy specialized consultants work in various disciplines; from developing until implementing a strategy within diverse company branches and different segments. Our multidisciplinary teams crossing cultural borders work at companies within the fields of Data Analytics, Technology, IT, Data Privacy, Cybersecurity, Strategy, Finance, Risk, Supply Chain & Operations and Life Science & Healthcare. We believe that by managing our clients' challenges we can make a critical difference.
What you can expect – enriching experiences that will last a lifetime
An internship at Supply Chain & Operations (SC&O) is the ideal start of your career. In a short period you will learn a lot about who we are, how we work and if there is a fit with the EY culture. You will gain relevant working experience comparable to work done by graduates.
Service organizations are struggling to realize top-line growth whilst delivering bottom-line results, and are increasingly vulnerable to outside risk factors. In addition, these organizations struggling to understand how to respond and gain value of emerging trends and developments (such as digitization, automation, cross-channel collaboration, etc.). We help our clients to transform their operations to deliver excellent service in the most effective and efficient way, by addressing all the dimensions of an their operations (i.e. Strategy, Process, Customer, Performance Management, Leadership & Culture, Organization and Technology). Our EY Service Excellence Solution offers a real answer to the challenges and trends, and brings a sustainable and lasting impact through a unique combination of products and (implementation) services
During your internship you will play a substantial role in developing this Service Excellence solution through 1. Leading a research into the leading practices in Service organizations (incl. benchmarks, reference visits, interviews, etc.) which should result in a white paper to be published by EY (in collaboration with potential partners), and 2. Support in the development of solution materials (viewpoints, training material, playbooks, landing page, etc.).
You will work independently as well as in teams.
You will play an active role within the team and contribute to the development of the Service Excellence Solution and Team.
What you can contribute – skills for shaping the future
You are in the last phase of or graduated in a bèta/technical study as Econometrics, Industrial Engineering, Data Science or a related study in the field of Operations (Management).
You were enrolled in extracurricular activities, such as membership of student-, university or sport associations.
You have strong affinity with Operational Excellence, Service industries and for enabling technologies (IA, AI, Analytics). Lean Six Sigma Green Belt/Black Belt/SCRUM certified is an advantage.
You have excellent analytical capabilities, drive, enthusiasm, output driven attitude, conceptual thinking, communication and influencing skills.
You are fluent in Dutch and English.
What we are offering – an inspiring work environment
We offer a competitive remuneration package where you will be rewarded for your individual and team performance. Our comprehensive Total Rewards package includes support for flexible working and career development. At EY, your competencies and your areas of interest will determine your future, plus we offer you:
Join in the steep learning curve and improve your skillset.
Acknowledgement: Receive constructive support, coaching and feedback as a part of our Leadership & Development process on a regular base; feedback of counselors and planning of personal and professional development goals.
Become part of international projects through our global network and work along multicultural teams.
Find out more here about the many benefits to which you are entitled as employee at EY.
Become part of our high-performing teams!
If you have any questions, please call or WhatsApp Imke Smulders (Recruiter), via +31(6) 2125 1226 or via email imke.smulders@nl.ey.com.
As part of the application procedure there is an Assessment and Pre-Employment Screening (PES). A PES includes a check of your ID and credentials, a statement of good behaviour and a statement from EY regarding liability at the time of commencement of employment.