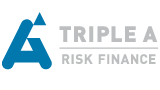 Company

Type

Internships

Location

Amsterdam

Sector

Actuary

Required language

Dutch, English

Website
Description
Een werkstudentschap bij Triple A betekent dat je aan de slag gaat in een omgeving waar je werkt met dé specialisten uit de markt. Deze begeleiden je en staan altijd klaar om je te helpen wanneer je vragen hebt! We zijn een jonge dynamische club waarbij leren, ook voor ons, op nummer 1 staat!
Zoek jij een werkstudentschap in de richting van het Pensioen Actuariaat? Wil je hands-on ervaring opdoen met klantprojecten en actuariële proposities ontwikkelen waar de consultants de markt mee in gaan? Lees dan verder en als het je aanspreekt, kom je een kop koffie bij ons drinken!
Je functie
Als werkstudent bij onze Business Line Pensions werk je samen met een team van professionals aan projecten voor klanten of ben je bezig met nieuwe proposities waarmee we de markt in willen in gaan. De werkzaamheden verschillen per klantopdracht en bestaan onder meer uit IFRS- en BPF waarderingen, ALM studies en jaarwerkondersteuning voor pensioenfondsen.
Je profiel
Je zit in de laatste fase van je opleiding Econometrie, Wiskunde of een soortgelijke Universitaire opleiding. Je hebt een sterke interesse in Actuarial Sciences, specifiek gericht op het pensioen actuariaat. Je bent ondernemend, ambitieus en leergierig. Als je tegen een probleem aanloopt vraag je om hulp en je draagt verantwoordelijkheid voor je werk. Door je sterke communicatieve vaardigheden ben je een sparringpartner voor collega's en klanten.
Ons aanbod
Wij bieden je een uitdagende functie binnen een jong, hecht team van professionals in een ambitieuze, gedreven, no-nonsense organisatie. Werken bij Triple A – Risk Finance betekent jezelf ontwikkelen op het gebied van actuariaat, risicomanagement, modelling en/of data analytics. Persoonlijke en professionele groei staan binnen onze dynamische kennisorganisatie centraal.
Stuur ons je motivatie en cv
Kom jij onze organisatie als gekwalificeerde high potential versterken? Maak gebruik van het onderstaande formulier om ons je cv, cijferlijsten en motivatie te sturen. Of mail naar werken@aaa-riskfinance.nl, t.a.v. Vivianne Collee. Voor aanvullende informatie kun je bellen met Vivianne, zij is te bereiken op 06 – 83 52 59 00.