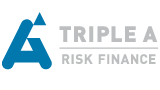 Company

Type

Scriptant

Location

Amsterdam

Sector

Actuary, Banking, Consultancy, Data Science, Financial Risk Management, Strategy Consultancy

Required language

Dutch, English

Website
Description
Ben jij op zoek naar een stageplaats waar je goed wordt begeleid en veel leert? Zodat je een eerste basis kunt leggen voor een loopbaan in een van de vakgebieden waar Triple A in gespecialiseerd is. Laat weten wat je ambities zijn en ga voor een waardevolle stage bij Triple A. Voor een unieke werk- en leerervaring en een indrukwekkende vermelding op je cv.
De functie
Bij onze business lines Pensions en Insurance is altijd plaats voor serieuze studenten die stage willen lopen in deze vakgebieden. Onder professionele begeleiding draai je mee in een team van professionals. Je krijgt de kans om met jouw scriptie bij te dragen aan oplossingen voor  toonaangevende opdrachtgevers, zoals pensioenfondsen, grote verzekeraars en ondernemingen met klinkende namen.
Je profiel
Je zit in de laatste fase van je opleiding Econometrie, Actuariaat of Wiskunde. Je bent analytisch, adviesvaardig, resultaatgericht, innovatief en ondernemend en hebt een bovengemiddelde belangstellig voort risicomanagement op het gebied van verzekering, pensioen of ALM. Je legt gemakkelijk contacten, bent creatief en leergierig.
Ons aanbod
Wij bieden je een uitdagende stageplaats. Je krijgt de kans om binnen een hecht team van professionals projectervaring op te doen in een ambitieuze, gedreven en groeiende no-nonsense organisatie. Je maakt kennis met de wereld van verzekeringen, pensioenen en bancaire dienstverlening. Wij zorgen voor vakkundige en persoonlijke begeleiding en aandacht voor je afstudeeropdracht. Uiteraard kun je rekenen op een correcte stagevergoeding.
Stuur ons je motivatie en cv
Kom jij onze organisatie als gekwalificeerde high potential versterken?
Maak gebruik van het onderstaande formulier om ons je cv, cijferlijsten en motivatie te sturen. Of mail naar werken@aaa-riskfinance.nl, t.a.v. Vivianne Collee. Voor aanvullende informatie kun je bellen met 06- 8352 59 00.