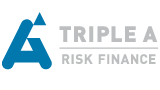 Company

Type

Vacancy

Location

Amsterdam

Sector

Financial Risk Management, Strategy Consultancy

Required language

Dutch, English

Website
Description
Je carrière starten bij Triple A betekent dat je werkt met dé specialisten uit de markt. Samen met je collega's werk je aan opdrachten bij de klant, daarnaast ontwikkel je proposities op het gebied van kwantitatieve pensioen vraagstukken. We zijn een jonge, dynamische club waarbij leren op nummer 1 staat!
Wil jij je carrière starten in een rol gericht op Strategy Consulting binnen het Risk Management domein? Bij Triple A – Risk Finance word je opgeleid tot een expert in de markt en sta je direct in contact met de klant.
Je functie
Als Risk Consultant start je in een team van Risk Professionals bij één van de meest inhoudelijk sterke partijen in de markt. Je ontwikkelt nieuwe proposities en werkt als consultant aan één of twee klantprojecten tegelijkertijd. De werkzaamheden verschillen per opdracht en bestaan onder meer uit:
Vaststellen van en adviseren over de kapitaalspositie van verzekeraars en pensioenfondsen
Adviseren over het beleggingsbeleid en uitvoeren van ALM-studies
Toetsen van de governance structuur van financiële instellingen aan wettelijke voorschriften en adviseren over optimale inrichting hiervan
Adviseren over premiestelling van producten en herverzekering ervan
Het profiel
Je hebt een wo-opleiding Econometrie, Economie, Actuariaat of Quantitative Finance afgerond. Enige werkervaring is een pre. Je houdt van inhoudelijke uitdagingen en hecht belang aan continue professionele ontwikkeling. Door jouw sterke communicatieve vaardigheden ben je een sparringpartner voor je klanten en collega's. Andere criteria zijn:
Uitstekende beheersing van Nederlands en Engels
Analytisch en adviesvaardig
Breed inzetbaar en gericht op klantcontact
Ons aanbod
Wij bieden je een uitdagende functie binnen een hecht team van professionals in een ambitieuze, gedreven en groeiende no-nonsense organisatie. Werken bij ons betekent jezelf ontwikkelen op het gebied van risicomanagement en actuariële consultancy. Persoonlijke en professionele groei staan binnen onze dynamische kennisorganisatie centraal. Daarom bieden we je onbelemmerd toegang tot opleidingen en cursussen op niveau. Uiteraard kun je rekenen op goede primaire en secundaire arbeidsvoorwaarden.
Stuur ons je motivatie en cv
Kom jij onze organisatie als gekwalificeerde high potential versterken?
Maak gebruik van het onderstaande formulier om ons je cv, cijferlijsten en motivatie te sturen. Of mail naar werken@aaa-riskfinance.nl, t.a.v. Vivianne Collee. Voor aanvullende informatie kun je bellen met 020 – 707 3640.