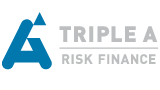 Company

Type

Vacancy

Location

Amsterdam

Sector

Actuary, Consultancy, Financial Risk Management

Required language

Dutch, English

Website
Description
Je carrière starten bij Triple A betekent dat je werkt met dé specialisten uit de markt. Samen met je collega's werk je aan opdrachten bij de klant, daarnaast ontwikkel je proposities op het gebied van kwantitatieve pensioen vraagstukken. We zijn een jonge, dynamische club waarbij leren op nummer 1 staat!
Wil jij je carrière starten in een rol gericht op Risk Management binnen het Pensioen Actuariaat? Bij Triple A – Risk Finance word je opgeleid tot een expert in de markt en sta je direct in contact met de klant.
Je functie
Als Risk Consultant start je in een team van Risk Professionals en Actuarissen bij één van de meest inhoudelijk sterke partijen in de markt. De werkzaamheden richten zich op de implementatie kant van het actuariële werk, dit houdt in dat je hands-on bezig bent met de modellen en cijfers. Je ontwikkelt nieuwe proposities en werkt als consultant aan één of twee klantprojecten tegelijkertijd. De werkzaamheden verschillen per opdracht en bestaan onder meer uit:
Uitvoeren van actuariële waarderingen voor pensioenfondsen en/of ondernemingen
Jaarwerkondersteuning; zoals vaststelling van de voorziening pensioenverplichtingen op marktwaarde, het opstellen van verslagstaten en het vervaardigen van een Intern Actuarieel Rapport;
Uitvoeren van ALM-studies bij pensioenfondsen;
Adviseren van ondernemingen over aanpassingen pensioenregelingen en oplossen pensioenvraagstukken
Je profiel
Je een WO opleiding in de richting van Econometrie, Wiskunde of soortgelijke opleiding succesvol afgerond
Je hebt een sterke interesse voor kwantitatieve actuariële vraagstukken
Je bent ondernemend, ambitieus en leergierig
Door je sterke communicatieve vaardigheden ben je een sparringpartner voor je collega's en klanten.
Ons aanbod
Wij bieden je een uitdagende functie binnen een hecht, jong team van professionals in een ambitieuze, gedreven en no-nonsense organisatie. Wij bieden jou de mogelijkheid om opleidingen en cursussen te volgen die je ondersteunen in je werk. Persoonlijke en professionele groei staan binnen onze dynamische kennisorganisatie centraal.
Stuur ons je motivatie en cv
Kom jij onze organisatie als gekwalificeerde high potential versterken? Maak gebruik van het onderstaande formulier om ons je cv, cijferlijsten en motivatie te sturen. Of mail naar werken@aaa-riskfinance.nl, t.a.v. Vivianne Collee. Voor aanvullende informatie kun je bellen met Vivianne, zij is te bereiken op 06 – 83 52 59 00.