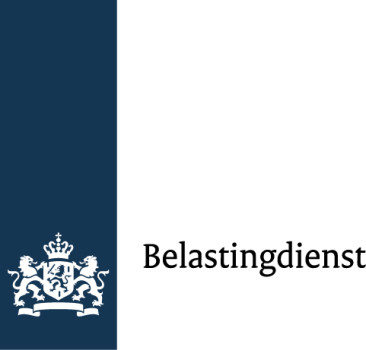 Company

Type

Vacancy

Location

Utrecht

Required language

Dutch, English

Website
Description
Data Scientist

Functieomschrijving
De Belastingdienst is in beweging en op weg naar de toekomst. Ga jij ons helpen die weg af te leggen?
De afdeling business intelligence & analytics (BI&A) is het kloppend hart van de Belastingdienst en staat symbool voor de beweging en ingeslagen weg van de organisatie. Door het slim toepassen van analytics en profiling moet de performance van de Belastingdienst aanmerkelijk slimmer, sneller en effectiever worden! En dat is van invloed op alle burgers en bedrijven in Nederland. Ben jij de bèta die daaraan gaat bijdragen? Wil jij een rol van betekenis spelen in het ontmantelen en analyseren van zeer, zeer veel data die een geldstroom vertegenwoordigen van vele miljarden aan euro's?

In jouw rol van data scientist ben je (mede)verantwoordelijk voor de genoemde verandering en wil je echte én meetbare resultaten boeken. Jouw analyses die je maakt met state-of-the-art tooling en waarvoor je volop gebruik kan maken van jouw creativiteit en ideeën, leiden tot producten die daadwerkelijk worden ontwikkeld en geïmplementeerd.

Je werkt in de zeer dynamische omgeving van het organisatieonderdeel in oprichting Data & Analytics (D&A) van de Belastingdienst, dat nog volop in ontwikkeling is en vorm moet krijgen. Je hebt een frisse kijk op zaken en je beschikt over een behoorlijke dosis energie. Hiermee uitgerust speel je een rol van betekenis in de opbouw en professionalisering van D&A. Een prachtige kans!
Functie-eisen
Je hebt een wo-masterdiploma in de richting van econometrie, statistiek, businessanalyse of een andere beta-opleiding.
Je hebt kennis van en ervaring met statistische methodologieën, zoals forecasting en profiling.
Je bent vaardig in het programmeren in SAS of vergelijkbare tools, zoals R of Matlab.
Jouw competenties zijn: mondelinge presentatie en schriftelijke uitdrukkigsvaardigheden, analyseren en oordeelsvorming.
Arbeidsvoorwaarden
| | |
| --- | --- |
| Salarisniveau | schaal 11, schaal 12, schaal 13 |
| Salaris | Min €2909 - Max €5667 bruto per maand  |
| Dienstverband | Tijdelijke aanstelling met uitzicht op vaste aanstelling |
| Minimaal aantal uren per week | 32 |
| Maximaal aantal uren per week | 36 |
Overige arbeidsvoorwaarden
Wij verwachten van onze werknemers dat ze integer zijn. We werken met wederzijds vertrouwen in een professionele organisatie. Onze basis wordt gevormd door oprechte betrokkenheid van en naar ons personeel. De Belastingdienst streeft naar een evenwichtig samengesteld personeelsbestand, dat een afspiegeling is van de samenleving. Bij gelijke geschiktheid van kandidaten bepaalt dat streven de selectie van de kandidaat. Naast salaris en vakantiegeld kun je rekenen op een eindejaarsuitkering. De Rijksoverheid hecht sterk aan persoonlijke groei en loopbaanontwikkeling en biedt daarvoor tal van mogelijkheden. Tot de secundaire arbeidsvoorwaarden behoren onder meer ouderschapsverlof, studiefaciliteiten en een vergoeding woon-werkverkeer op basis van tweede klas. Bij de Rijksoverheid heb je een aantal individuele keuzemogelijkheden bij het samenstellen van je arbeidsvoorwaardenpakket.
Bijzonderheden
Wanneer je solliciteert bij de Belastingdienst is het belangrijk dat je beschikt over de gevraagde opleiding(en), zoals deze in de functie-eisen staat omschreven. Geef dit duidelijk aan in je cv. Graag ontvangen we je brief en cv in een Word-, Excel- of PDF-bestand. De sollicitaties worden conform geldende afspraken in beschouwing genomen (waaronder PUB, ARAR en aanvullende besluiten van het managementteam van de Belastingdienst). Wanneer je een beroep doet op een voorrangspositie, stuur dan een kopie van je beschikking als bijlage mee met je sollicitatie. 

Na de sluitingsdatum is het niet mogelijk om je sollicitatie in behandeling te nemen. Jouw kandidatuur wordt alleen in behandeling genomen wanneer je op de juiste manier, via de daarvoor bestemde sollicitatie-button reageert en je cv en motivatiebrief zijn bijgesloten. 

De voorkeur gaat uit naar kandidaten die het meest aansluiten bij het door ons opgestelde profiel. Dit heeft zowel betrekking op de genoemde opleiding(en) als op de werkervaringseisen. Kandidaten die ten tijde van hun sollicitatie bezig zijn met een startopleiding binnen de Belastingdienst, worden om bedrijfseconomische redenen niet als eerste in beschouwing genomen. 

Een competentietest, een assessment, het maken van een casus, het opvragen van referenties en (online) screening, bijvoorbeeld via databanken, (zoekmachines) en sociale netwerken, kunnen deel uitmaken van het selectieproces. Bovendien is het mogelijk dat we kandidaten screenen op onbesproken gedrag. 

Daarnaast vragen we aan nieuwe medewerkers een Verklaring Omtrent Gedrag (VOG) te overhandigen. Wanneer niet aan deze voorwaarde wordt voldaan, dan volgt er geen aanstelling. 

Voor meer informatie over de Belastingdienst kun je terecht op www.belastingdienst.nl. 

N.B. De Belastingdienst gebruikt een digitale manier van solliciteren. Houd er rekening mee dat het invullen van het sollicitatieformulier mogelijk technische problemen met zich meebrengt. Wacht dus niet tot het laatste moment met solliciteren.
Over Belastingdienst

De organisatie
Bij de Belastingdienst werken 28.000 mensen verspreid over het hele land. We zijn verantwoordelijk voor heffing, inning en controle van belastingen en premies volksverzekeringen. Daarnaast sporen we fraude op, verrichten we douanetaken en zorgen we voor de uitbetaling van voorlopige teruggaven en huur-, zorg- en kinderopvangtoeslag. In teams werken medewerkers met uiteenlopende achtergronden en opleidingsniveaus aan de dienstverlening voor miljoenen burgers en bedrijven. Maar in welk team of vakgebied je ook werkzaam bent: bij de Belastingdienst heb je direct een verantwoordelijke functie, van waaruit je je in verschillende richtingen verder kunt ontwikkelen.
De afdeling - Data & Analytics
Het organisatieonderdeel D&A wordt verantwoordelijk voor een breed spectrum aan bedrijfsprocesanalyses. Dit varieert van voorspellingen rondom budgetten en organisatieontwikkeling tot het ontwikkelen van methoden voor kwaliteitsmetingen. De analyses worden samen met andere bedrijfsonderdelen van de Belastingdienst uitgevoerd. Vervolgens worden deze omgezet in aanbevelingen en acties, met als doel de prestaties van de Belastingdienst verbeteren.
Business Intelligence & Analytics
De afdeling BI&A is een onderdeel van het splinternieuw, nog in te richten organisatieonderdeel Data & Analytics (D&A) wat verantwoordelijk wordt voor het realiseren van datagedreven oplossingen om de prestaties van de belastingdienst te verbeteren.

Door middel van het gebruik van analytics en profiling, analyseren, optimaliseren en implementeren we verbeteringen. Naast de analytics zijn we ook verantwoordelijk voor data-management en fraudedetectie.

De analyses worden samen met andere bedrijfsonderdelen van de Belastingdienst uitgevoerd.

Data en analytics vormen bij al ons werk de basis van ons succes.